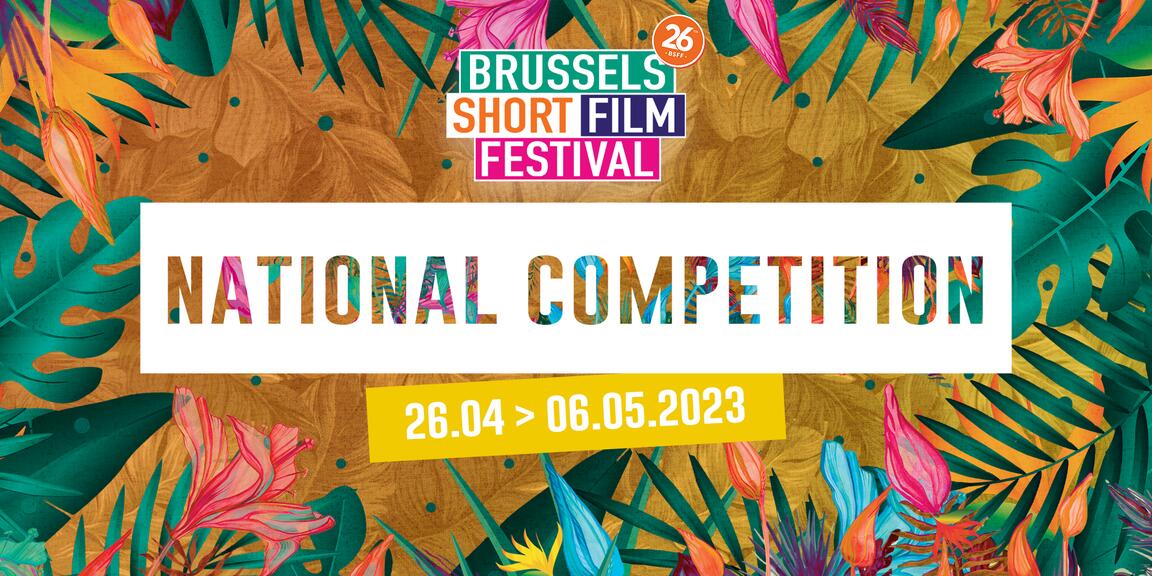 National Competition 2
Brussels Short Film Festival 2023
---
Underdogs (Olivier Panier)
BE - 2022 - fiction - color - 21'00'' - French OV - NED/ENG SBT
with Nissim Renard, Pascal Maetens, Arthur Marbaix, Alka Matewa, Johny "Dazz" Bjoko, Cédric De Vries, Alain Bellot, Sophie Maréchal

Karim, a homeless boy, and Gégé, his drug-addicted father, are finally eligible for social housing. Estranged from him, Karim finds him in a dreadful squat, sacrificing his dignity to afford drugs. Karim must make a drastic decision to turn things around.
Fais moi la bise (Manuel Hanot, Clara Thomine, Lancelot Hervé-Mignucci, Samuel Ab, Audrey Guibert, Maïka Larrue, Nikita Blauwart, Sylvain Dufayard)
BE - 2022 - documentary - color - 12'10'' - French OV - NED/ENG SBT
with Clara Thomine, Simon Perreaux, Lionel Ueberschlag
Disoriented by the extreme sanitary precautions, Clara goes looking for a lost gesture: the handshake. Amid the backdrop of a meticulous investigation, a fable told with mask and hand sanitizer.
Olga's Eyes (Sarah Carlot Jaber)
BE - 2023 - fiction - color/B&W - 22'08'' - French OV - NED/ENG SBT
with Viviane de Muynck, Erika Sainte, Douglas Grauwels, Ji Su Jeong, Nicole Colchat, Simon André, Mark Douglas
Olga, a music-loving octogenarian, is tired of killing humans. Could it be the vampire blues? For her daughter Simone, she's just being picky! Olga is placed in a care home where she can deal with those "who have one foot in the grave"…
A Big Wall (Maarten Loix)
BE - 2022 - fiction - color - 40'00" - French OV - NED/ENG SBT

A year after their father dies, a tormented astrophysicist and his brother, set out on a journey to sell a small piece of land they've inherited.
Flagey, Brussels Short Film Festival