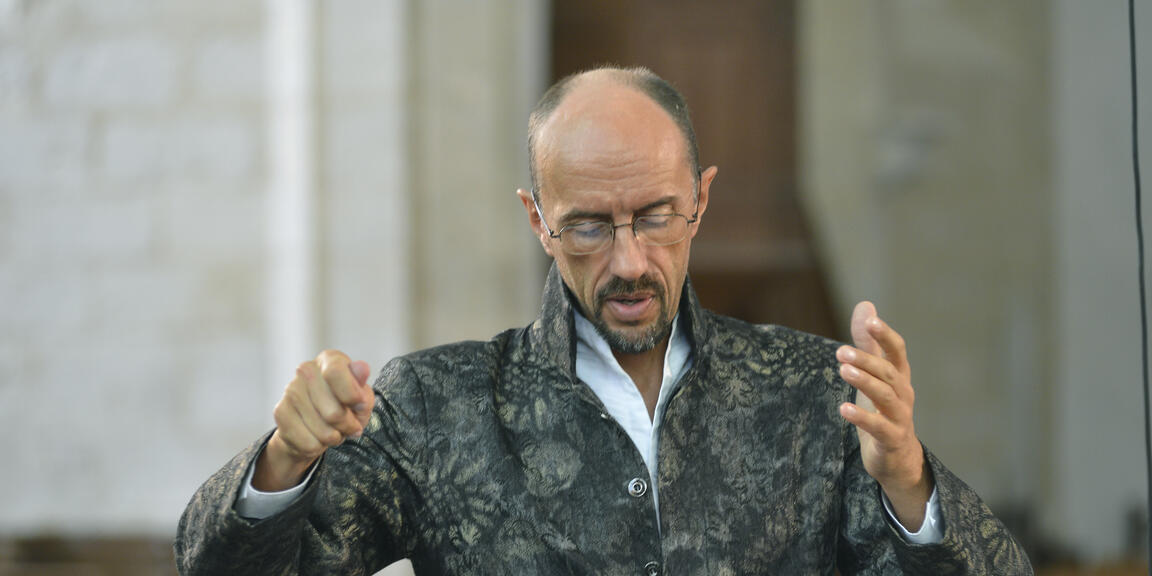 Brussels Philharmonic, Marie-Josèphe Jude
Paul Dukas first came to the attention of the musical world with Polyeucte, an overture written for a tragedy by Pierre Corneille. For Saint-Saëns, the musical giant Anton Rubinstein, and his debut as a conductor in Paris, was the reason for a hastily composed Second Piano Concerto. The work was ready on time and featured on the programme with Saint-Saëns himself as the soloist, and met with immediate public acclaim.
Beethoven achieved success with all his symphonies, and the Seventh, too, met the highest expectations. The public immediately loved the rhythmical elements, the spontaneity and above all the gripping Allegretto. Curious to hear what Hervé Niquet's take on Beethoven's Seventh will be.
Flagey, Brussels Philharmonic