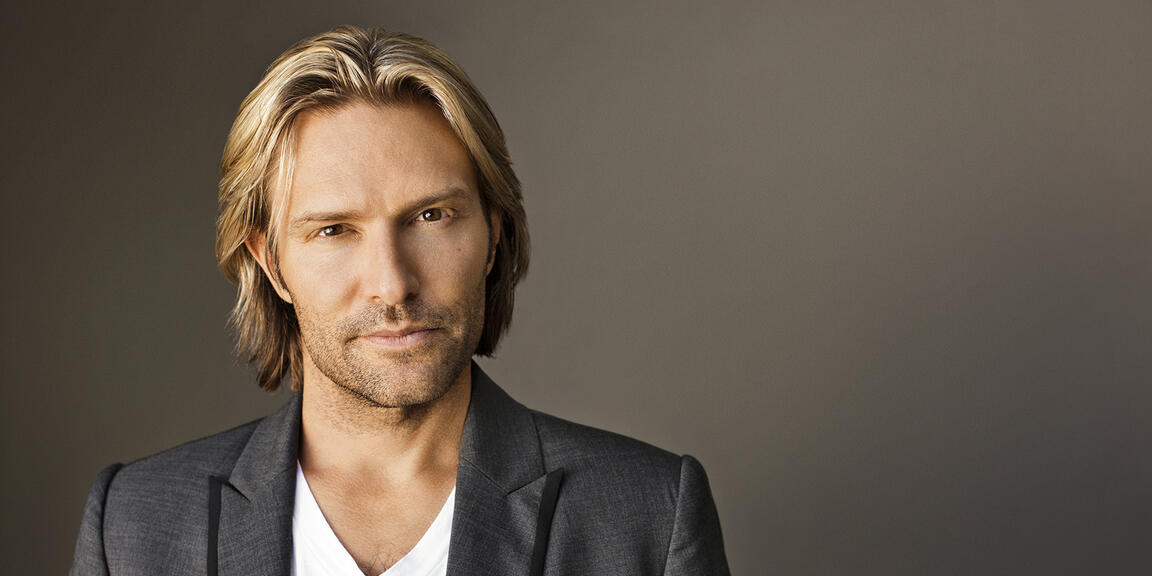 Vlaams Radio Koor & Soloists Brussels Philharmonic
Eric Whitacre and the Flemish Radio choir: a match made in heaven, as have proven the past seasons. The American star, composer and conductor elicited one surprise after the other when, in 2015, he first came to Belgium to work with the Flemish Radio Choir: he was so impressed by the quality of the choir that he immediately made arrangements to come back.
And so he did last season, with a widely appreciated programme of his own compositions and works by Bernstein. Both the audience and 400 amateur singers were given the chance to join the choir on stage for Sleep and experienced 'the' concert of their lives. For all these people, and certainly for anyone who has not yet had a chance to see the Whitacre phenomenon at work: he's coming back …
And with a new work: The Sacred Veil, based on a poem by his good friend and in-house poet Tony Silvestri which talks about the death of his wife. He describes the moment of Julie's death, after a long struggle to remain with her loved ones, and senses the boundaries between life and death, between the unspeakable grief of saying goodbye and gratitude for what had been. The long way to recovery and acceptance is expressed in the words and the music.
"If reading it can bring tears, hearing Whitacre's music underscores not only its emotional words, but its searing anguish."
Flagey, Brussels Philharmonic, Vlaams Radio Koor