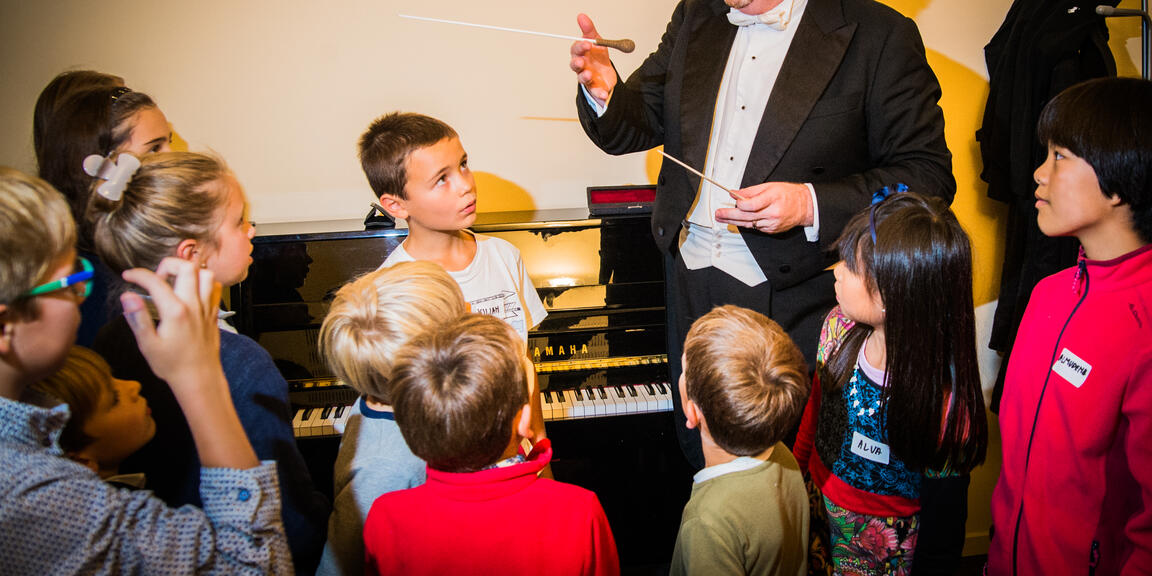 During these evening concerts at Flagey your little nosey parkers (age 10+) are in for a special treat!
After a VIP reception with a drink, they spend the first half of the concert at a playful workshop where they can learn all about the stars of the evening: both the composers and the performers. During the break, they have a look backstage and shake hands with our musicians and conductor. After the interval, they will enjoy the music they will have studied live in the concert hall, together with their parents or grandparents.
We bet you will go home whistling!
Flagey, Brussels Philharmonic