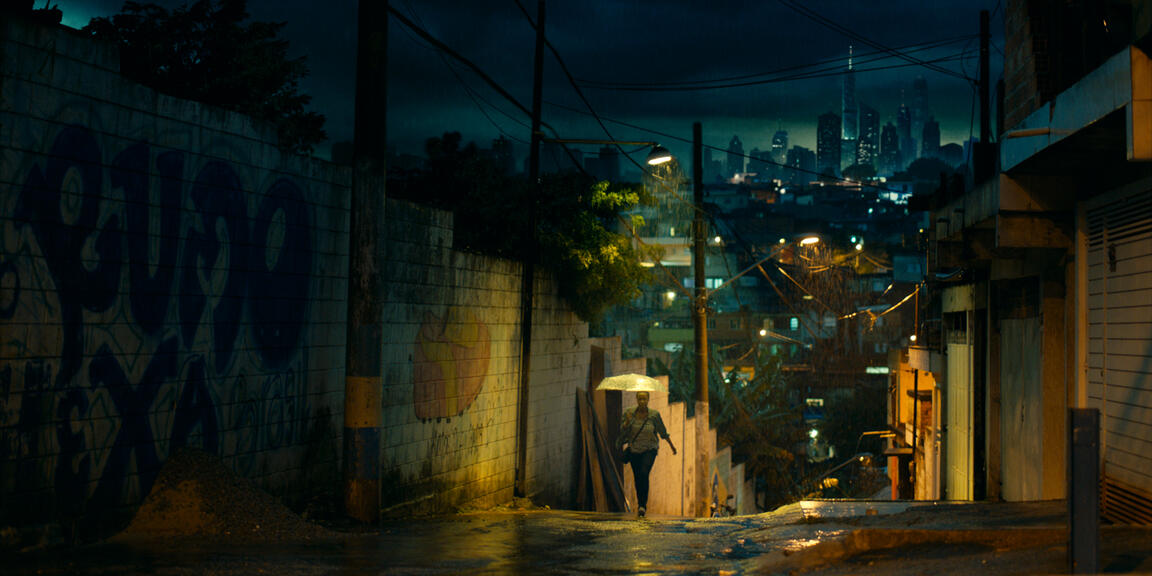 Good Manners
As Boas Maneiras | Marco Dutra & Juliana Rojas
Clara, a lonely nurse from the outskirts of São Paulo, is hired by mysterious and wealthy Ana as the nanny of her unborn child. Against all odds, the two women develop a strong bond. But a fateful night changes their plans.
Flagey, Brussels International Film Festival
---
Marco Dutra & Juliana Rojas
Juliana Rojas and Marco Dutra graduated in Cinema at the University of São Paulo. Their short film collaborations include The White Sheet (Cinéfondation, Festival de Cannes 2005) and A Stem (Discovery Award at Cannes Critics' Week 2007). Their first feature, Trabalhar Cansa (Hard Labor), played in Cannes Un Certain Regard 2011 and received the Citizen Kane award in Sitges that same year. Juliana went on to direct the horror musical Sinfonia da Necrópole (FIPRESCI Award, Mar Del Plata Film Festival 2014) while also working as a writer for fictional series, including 3% - Season 2 (Netflix). Marco's following works include the horror When I was alive (2014) which screened at Rome and Beijing Film Festivals, and thriller The Silence of the Sky (2016) which competed in Tokyo, Huelva and Havana before opening worldwide on Netflix. He's currently in postproduction on the HBO series, El Hipnotizador.