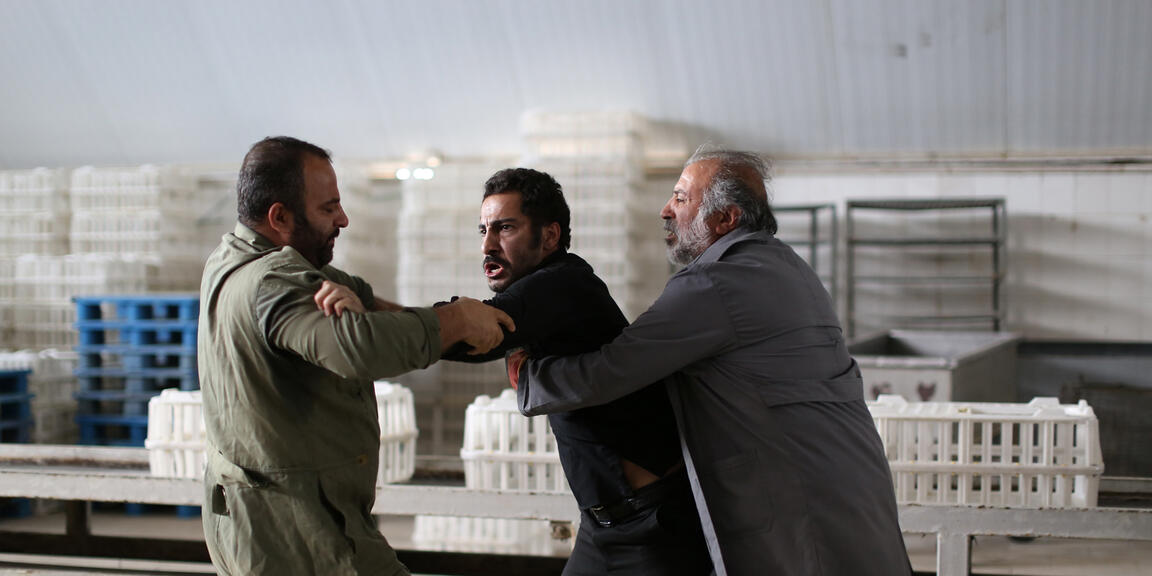 No Date no Signature
Vahid Jalilvand
The forensic pathologist Dr Nariman, a principled and virtuous man, has an accident with a motorcyclist and his family, and injures his 8-year-old son. He pays compensation to the man and offers to take the child to a clinic nearby. The next morning, he finds out that the same little boy has been brought in for an autopsy. Dr Nariman faces a dilemma now: is he responsible for the child's death due to the accident or he died of food poisoning according to other doctors' diagnostic?
Flagey, Brussels International Film Festival
---
Vahid Jalilvand
Vahid Jalilvand was born in Tehran in 1976. He is a graduate of Tehran University in Theater Directing. Jalilvand started his career as a theater actor and made his stage debut when he was only 15. In 1996, he started working in the Iranian State TV channels as an editor and then as a TV director. Later, he directed two home video series and more than 30 documentaries in social and industrial fields. He has been the director and actor in many television series and plays. Wednesday, May 9, his first feature was awarded FIPRESCI Prize and the INTERFILM Award for Promoting Interreligious Dialogue in Orizzonti, Venice Int'l Film Festival 2015 and many other Int'l awards, including Grand Prix Du Jury & NETPAC in Vesoul,… No Date, No Signature is his second feature.