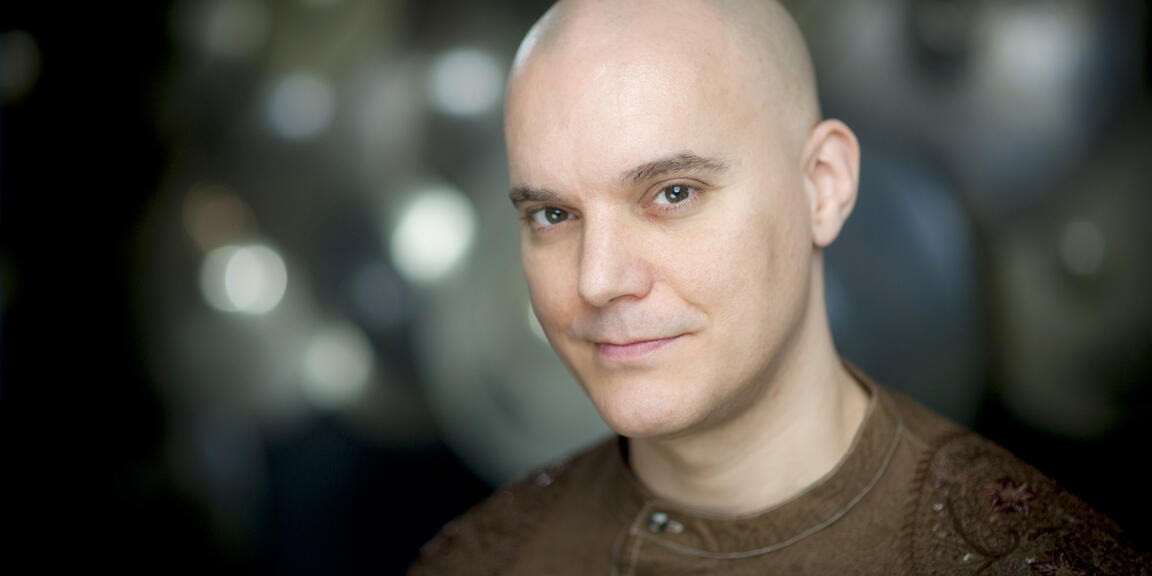 Masterclasses Stéphane Galland
Two Masterclasses by Stéphane Galland on rhythm, related to his new project "(the mystery of) Kem". All compositions on his upcoming album have a special focus on rhythmical aspects, related to his rich experience and collaborations with some of the greatest masters of rhythm from all over the world and from various traditions (Indian, African, Balkan…) as well as from his own personal researches and practice.
The first masterclass at 11am will be open to people having no specific knowledge of musical theory or practice, curious and/or willing to get a better understanding of how rhythm can be apprehended and integrated into a natural perception. They will be given keys to understand some rhythmical approaches that are different than usual, and have some great richness that brings new dimensions to how music can be felt in its rhythmical aspects.
The second Masterclass at 2pm will be open to musicians and people who already have notions of musical theory and practice, and wants to have new keys in approaching, practicing and integrating polyrhythms, uneven time signatures, unusual subdivisions of the beat, grooves and rhythmical morphing, etc…
The two Masterclasses will be collective sessions, meaning that everyone will experiment with different concepts and explanations by clapping, moving/walking, singing rhythms and participate actively. Things that anyone, from any age and any background can do, without any specific skills or knowledge.
Stéphane Galland, besides being the drummer and one of the founders of Aka Moon, played and recorded with artists such as Ibrahim Maalouf, Joe Zawinul, Nelson Veras, Nguyen Lê, Doudou Ndiaye Rose, Malcolm Braff, Ozark Henry, Oumou Sangare and many more. He has also been teaching drums and advanced rhythm for many years. He particularly focuses on transmitting his experience and knowledge with maximum clarity and efficiency, using different systems to integrate and understand what seems to be complex or unusual rhythms and grooves. One key aspect of his approach being the use of our different senses together: Auditory, Visual & Kinesthetic.
Flagey
---
You may also be interested in: