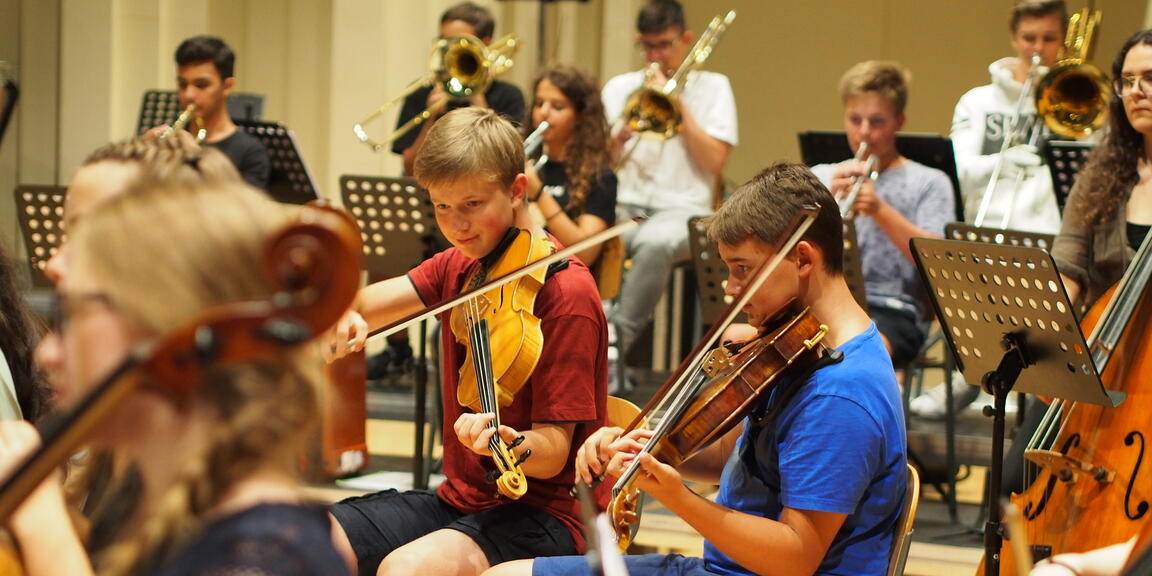 Concertgebouworkest Young + Singing Molenbeek and Equinox
Discover tomorrow's talent during a unique collaboration between the Concertgebouworkest Young and the Brussels children's choirs Singing Molenbeek and Equinox.
Concertgebouworkest Young is the Koninklijk Concertgebouworkest Amsterdam's new and international youth orchestra. Throughout 2019 more than 70 young people between the ages of 14 and 17 from various countries will receive quality training from high-class musicians. During a Summer Camp in August 2019, they will participate in an intensive programme of group practice, orchestra rehearsals, chamber music, coaching sessions and workshops led by professional workshop leaders, and will enjoy classes given by actual members of the Concertgebouworkest Young. To conclude the programme they will be invited to play concerts under the direction of a renowned conductor both at The Concertgebouw in Amsterdam and at Flagey in Brussels. For the Brussels's concert Concertgebouworkest Young will perform with the choirs Singing Molenbeek and Equinox.
Flagey has been offering a platform to Singing Molenbeek for three years in row. Led by pianist Julien Libeer and singer Zeno Popescu, the children receive regular, weekly follow-ups and instructions in choral singing, during school hours. The results are threefold: the children and their families feel more involved in their schools, more integrated in society and an urban context, but they also gain essential social skills such as confidence and self-expression by concertising in front of a big audience. Supported by the Queen Elisabeth Music Chapel, the organisation Chorales Equinox also devotes itself to the development and promotion of choirs whose members have no (or little) access to good music education.
Flagey, Royal Concertgebouw Orchestra