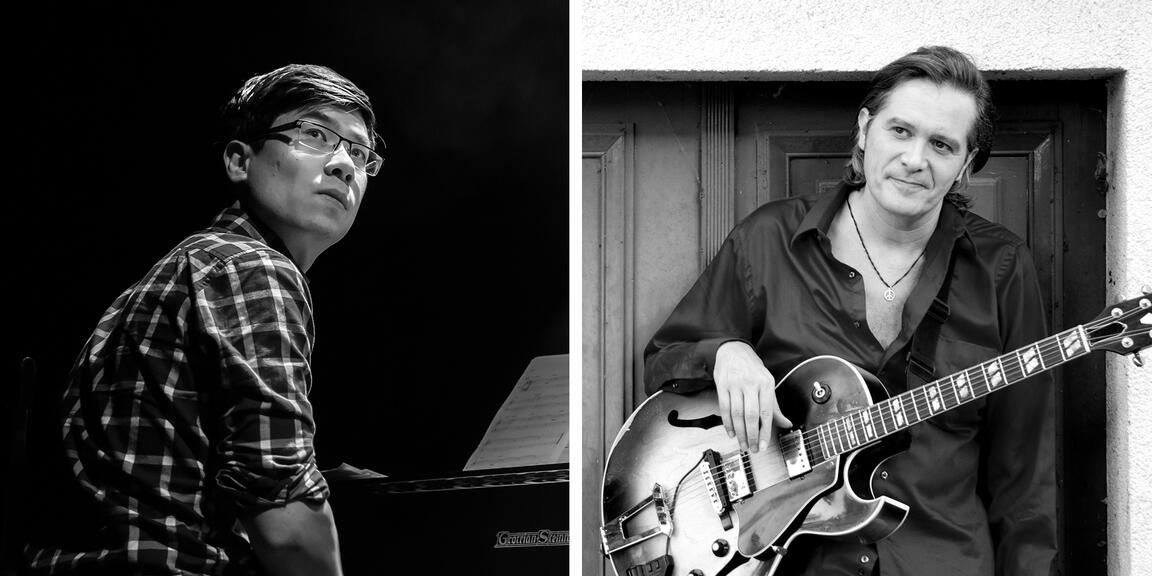 Alex Koo feat. Jean-Paul Estiévenart + Jeanfrançois Prins: Rio de Jazzeiro
Young pianist Alex Koo should already be on the radar of jazz devotees, but he's now ready to win over a wider public. He recently formed a trio with heavyweights Mark Turner and Ralph Alessi, resulting in a well-received album. Now he is presenting his 'Belgian' Trio with Dré Pallemaerts and Lennart Heyndels. Koo has composed a new repertoire especially for this line-up and has even brought trumpet player Jean-Paul Estiévenart on board.
Closing off the evening is Belgian jazz-guitarist Jeanfrançois Prins. Over the last few years, he established himself as an audience favorite in concert halls throughout Europe, America and Asia. A master of modern mainstream jazz with a heart, his music is inspired by a whole arsenal of styles and influences, but Prins' favorite has to be Brazilian music. With his project Rio de Jazzeiro, his European all-stars band transports us to the world of bossa nova and samba, from Antonio Carlos Jobim to Milton Nascimento, Hermeto Pascoal, Tania Maria and Caetano Veloso, combining them with his original compositions into a tastefully spicy jazzy mix.
Flagey, Jazzlab
In the framework of We Art XL