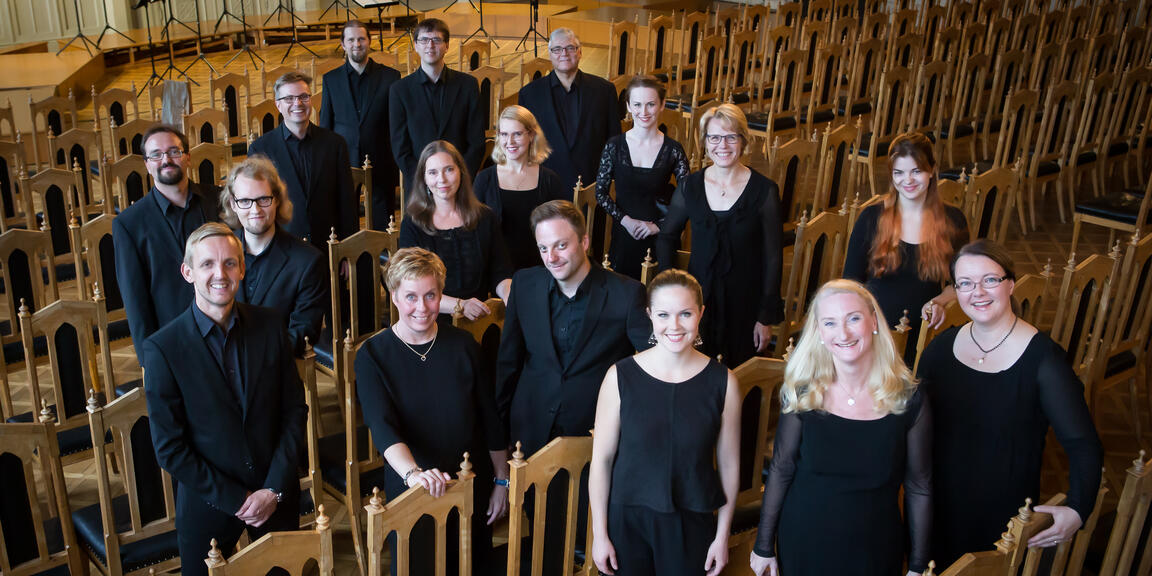 Helsinki Chamber Choir
Nils Schweckendiek, dir.
The Circle of Silence concert series at Flagey opens with a concert by the Helsinki Chamber Choir. While the composers presented by the Helsinki Chamber Choir come from Finland and Estonia, the lyrics they have selected weave together a variety of threads from all over Europe and reach across the Atlantic Ocean. The programme features well-loved choral masterpieces by the Finnish composer Jean Sibelius and his contemporary successor Einojuhani Rautavaara, together with a selection of compositions by the Estonian composer Arvo Pärt.
Flagey, Embassy of Finland, Abbaye de La Cambre, Goethe-Institut Belgien.