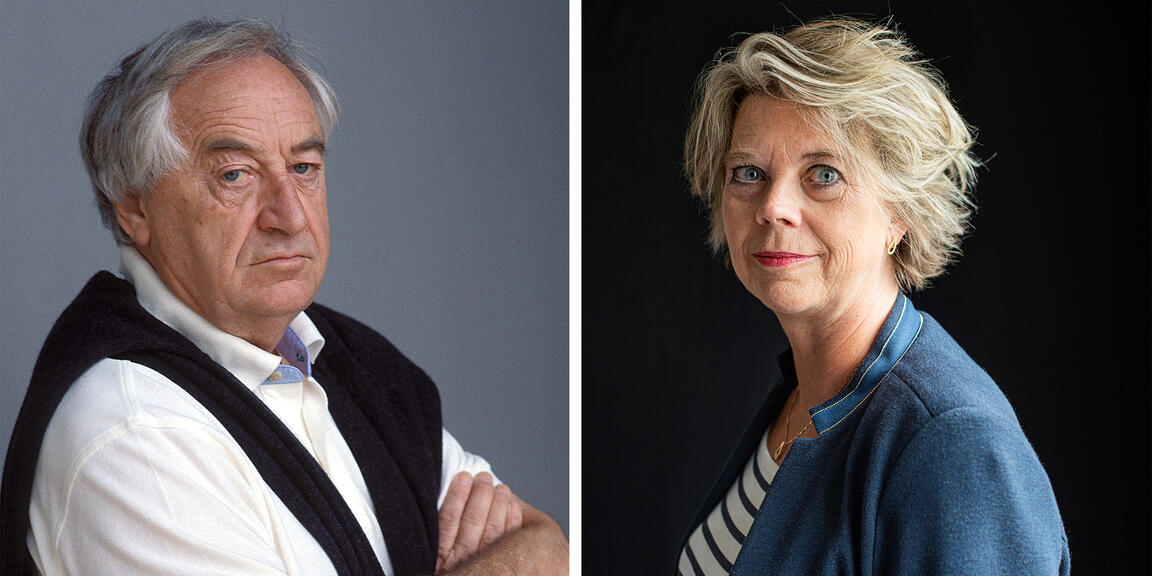 Cees Nooteboom, a world traveller
in conversation with Margot Dijkgraaf
The Dutch author Cees Nooteboom is one of the great masters of European literature. His work has been translated into more than thirty languages. He is a poet, romanticist and traveller, always roaming and endlessly curious. After all, you get to know yourself when you travel. The committed traveller finds himself in the eye of the storm. Nooteboom has a predilection for Spain, Latin America, but also Germany: In the late 80s, he lived in Berlin and witnessed the fall of the Berlin Wall.
Flagey, Goethe-Institut Belgien, De Bezige Bij, Tropismes, Paard Van Troje, Buchfink
---
Throughout the season 19-20, Flagey and Goethe-Institut Belgien present a joint initiative, "Les Deutschlands". During various concerts, lectures and debates, we will present today's Germany in all its diversity. Flagey will be hosting some of the greatest German performers and composers of classical and jazz music, and bring together eminent scientists, thinkers, artists, filmmakers and writers, who will share their vision on Germany with each other and with us.