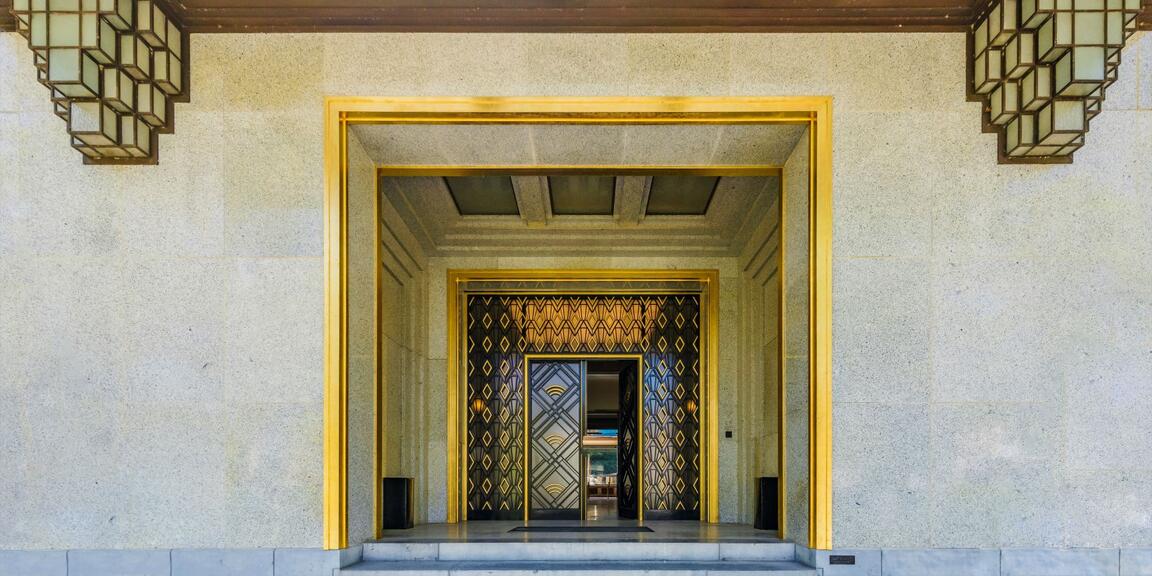 Wandeling: Bezoek aan de Villa Empain et de Franklin Rooseveltlaan
Before the concert, discover Brussels!
First we visit the Villa Empain and the exhibition "Trees for memories", with works by 31 internationally known artists who make a warm plea for peace, one century after the end of the First World War. All works have one thing in common: the starting point is a square block of oak wood (30 x 30 x 30 cm). The wood comes from the former war front, in Alsace, and still shows traces of the battles. We meet artists who give a voice to these pieces of wood, so that we can hear their stories. A visit to the Villa Empain itself is more than worth it! It is a magnificent example of art deco architecture, commissioned by Baron Louis Empain and built by the Swiss architect Michel Polak. The villa has had several uses and since its classification in 2007, it has been owned by the Boghossian Foundation to promote dialogue between eastern and western culture. Next, we discover the surroundings of the villa: Avenue Franklin Roosevelt, where many famous architects have left their mark, such as Andrien Blomme, Josse Franssen, Stanislas Jasinski, Michel Polak, Henry Van de Velde, etc. ....
The tour ends at 5:30pm. After the tour, you can attend the concert by Brussels Philharmonic at Flagey: 'Rachmaninov 2'. There's a combiticket for both the tour and the concert.
Flagey, Muntpunt, Brussels Philharmonic, Korei
---
You may also be interested in: