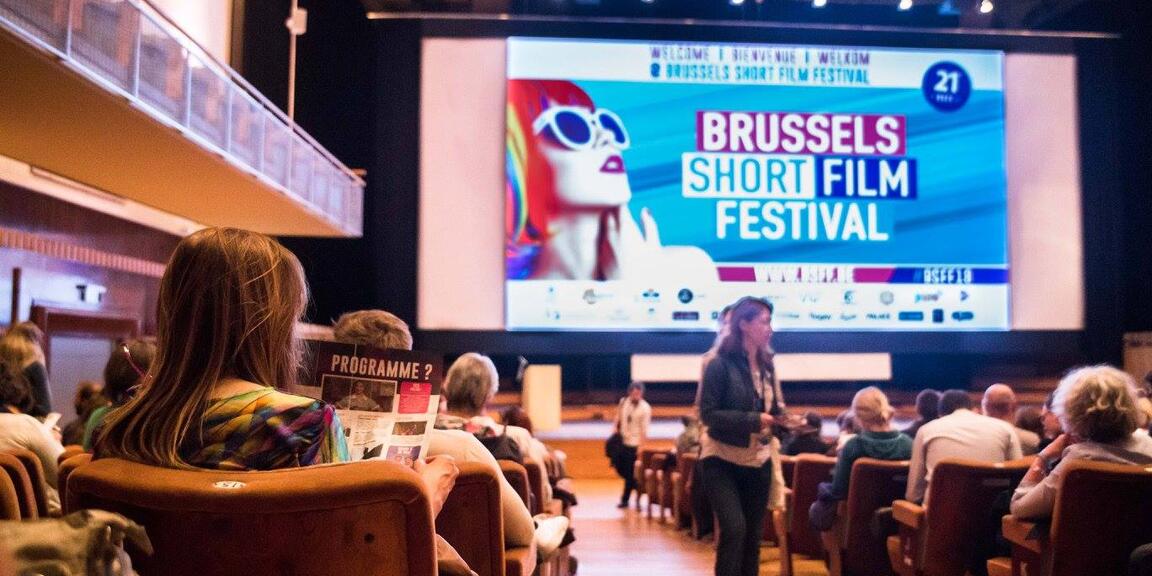 European Film Awards | Short Matters!
Discover 3 programmes composed of awarded shorts at famous film festivals such as Berlin, Venice or Rotterdam.
---
PROGRAMME
НИНА | Hristo Simeonov
Bulgarie - Fiction - 2019 - 19' - Color
Në Mes | Samir Karahoda
Kosovo - Documentary - 2019 - 13'36" - Color
Brothers and sons who live abroad build identical houses to express the equality and unity in family. An empathetic portrait of the families that, by economic necessity, need to live much of their lives separated and living in cultures not their own.
A Mordida | Pedro Neves Marques
Portugal - Fiction - 2019 - 26' - Color
Between a house in the Atlantic forest and a genetically-modified mosquito factory near São Paulo, a polyamorous, non-binary relationship struggles to survive an epidemic spreading across Brazil. While in the factory millions of mosquitos are born daily inside test tubes, the power dynamics between Helmut, Calixto, and Tao only intensifies. The Bite is a film found somewhere between horror, science fiction and a queer drama.
Genius Loci | Adrien Mérigeau
France - Animation - 2019 - 16'20'' - Color
One night, Reine, a young loner, sees among the urban chaos a moving oneness that seems alive, like some sort of guide.
Menschen Am Samstag | Jonas Ulrich
Suisse - Fiction - 2020 - 10' - Color
A sunny Saturday afternoon in Zurich. Ten tableaux show people struggling with the small and big challenges of their daily lives.
Flagey, Brussels Short Film Festival