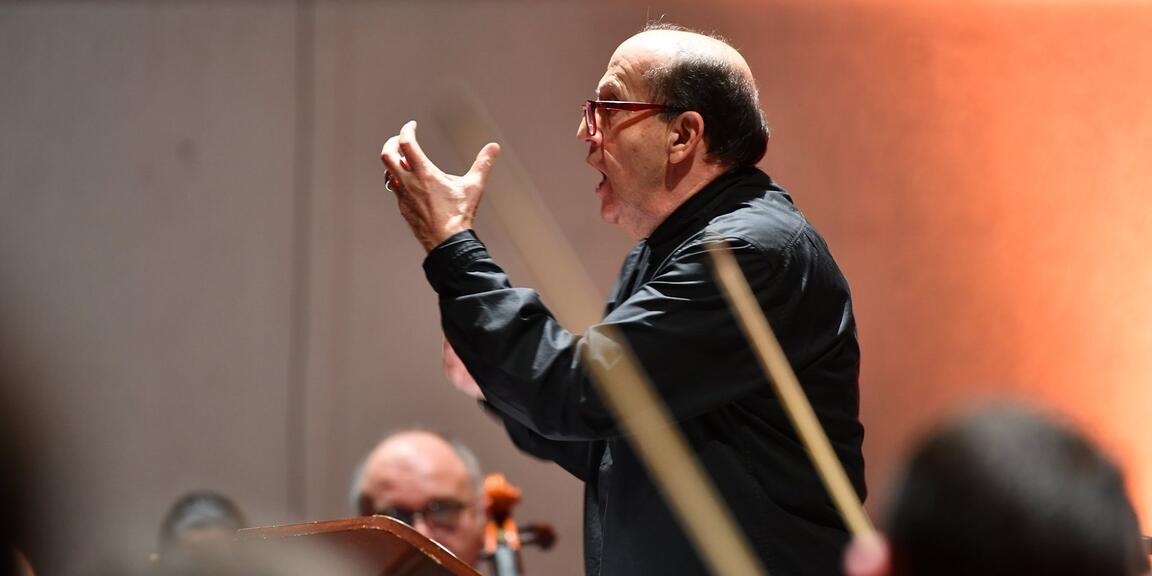 Albanian music between the tradition of Balkan archaism and European modernity
A meeting between Rafet Rudi, choirmaster of the ReMusica Vocal Ensemble from Kosovo and Belgian choirmaster David Baltuch. An unique opportunity to discover the link between a rich and ancient tradition and the new trends in contemporary music.
Rafet Rudi is a composer, conductor and thinker in the field of music philosophy and journalism. He is a member of the European Academy of Sciences and Arts and one of the most prominent and active personalities of recent decades in the Kosovo music scene. Rudi was conductor of the professional Radio&Television Choir in Prishtina from 1980 to 1987, with which he performed in all countries of former Yugoslavia. Between 2006 and 2020, he directed the Kosovo Philharmonic Choir and had hundreds of public appearances with a capella programmes both in Kosovo and in Europe. Under his direction, the Kosovo Philharmonic Choir and Orchestra perform a number of important vocal and instrumental works such as: Mozart's Missa in D major, Monteverdi's "Vespro della Beata Virgine 1610", Bach's Cantata no. 1. 28 by Bach, Mass in C major by Beethoven, Requiem by Mozart, etc.
David Baltuch is a Belgian pianist, teacher, conductor, choirmaster and composer. He studied in Brussels, Liège, Paris and Birmingham and obtained various diplomas in piano, music theory, chamber music, harmony, counterpoint, fugue, orchestration and conducting, as well as a doctorate for a thesis on conducting.
David Baltuch took private piano lessons with Eduardo del Pueyo and studied music analysis with Marcel Quinet, and took conducting courses with Benjamin Zander, Peter Broadbent and Bernard Tétu. He directed the Académie de Farciennes for twenty-three years and taught at the Musica Mundi School in Waterloo for the past five years.
Flagey, Week van de Klank / Semaine du Son