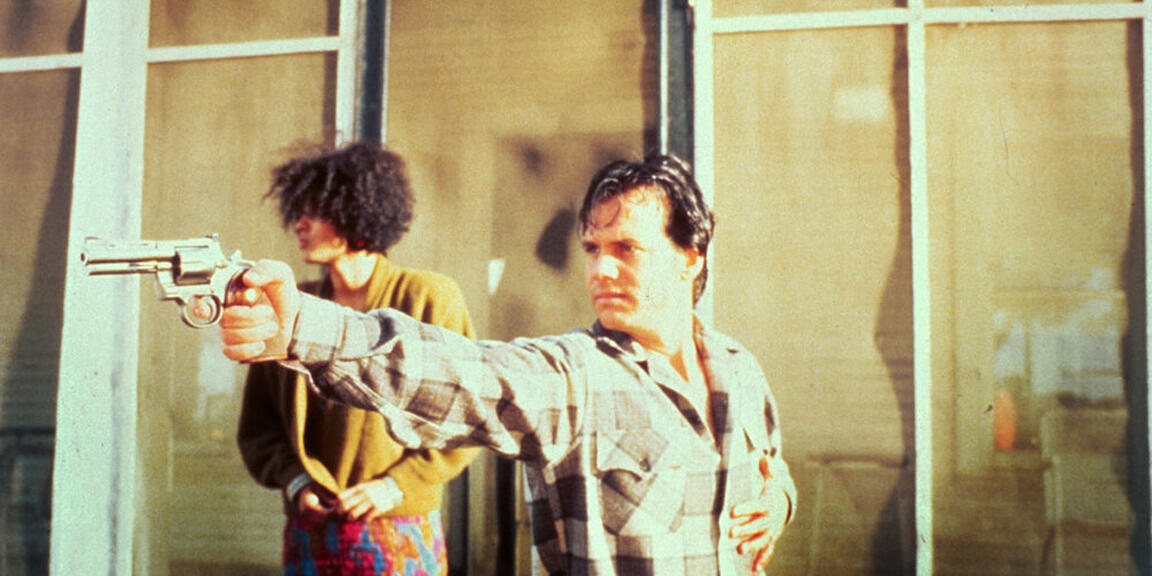 The femme fatales have left the scene, and we now shift our focus to African-American director Carl Franklin. You may not be familiar with his name, but chances are you've seen his work before. Since 2007, he has been directing episodes of some of the most prestigious television series: Rome, The Pacific, The Leftovers and Vinyl for HBO, Homeland and Ray Donovan for Showtime and House of Cards, Mindhunter and Dahmer - Monster: The Jeffrey Dahmer Story for Netflix, to name but a few. Experienced filmmakers such as Steven Spielberg, Martin Scorsese and David Fincher have regularly served as executive producers for these series.
Franklin was to be the latest director - in a long and impressive list that includes Francis Ford Coppola, Peter Bogdanovich, Martin Scorsese, Jonathan Demme, Joe Dante, James Cameron and John Sayles - to make it big in Hollywood thanks to legendary low-budget film producer Roger Corman.
Franklin's most notable films are the crime thrillers One False Move (1992), Devil in a Blue Dress (1995) and Out of Time (2003). With One False Move he quickly established himself as a promising director. The film boasts the then emerging talents of Billy Bob Thornton (also a screenwriter), Bill Paxton and Cynda Williams, who had shortly before made their debut in Spike Lee's Mo' Better Blues, in which star Denzel Washington played the lead role. The same Denzel Washington was immediately convinced of Franklin's talent and starred in his next film, Devil in a Blue Dress (in which Don Cheadle, then unknown, made his first appearance). A new collaboration between Franklin and Washington, Out of Time, followed in 2003. For Washington, it was also a reunion with Eva Mendes, who had played a small role in Training Day for which he won the Oscar for Best Leading Man.
One False Move is considered one of the best American neo-noir films of the '90s, Devil in a Blue Dress was released on the prestigious Criterion label and Out of Time has unjustly fallen into obscurity. Today you have a unique opportunity to (re)discover these three exceptional films by Carl Franklin.
Programme