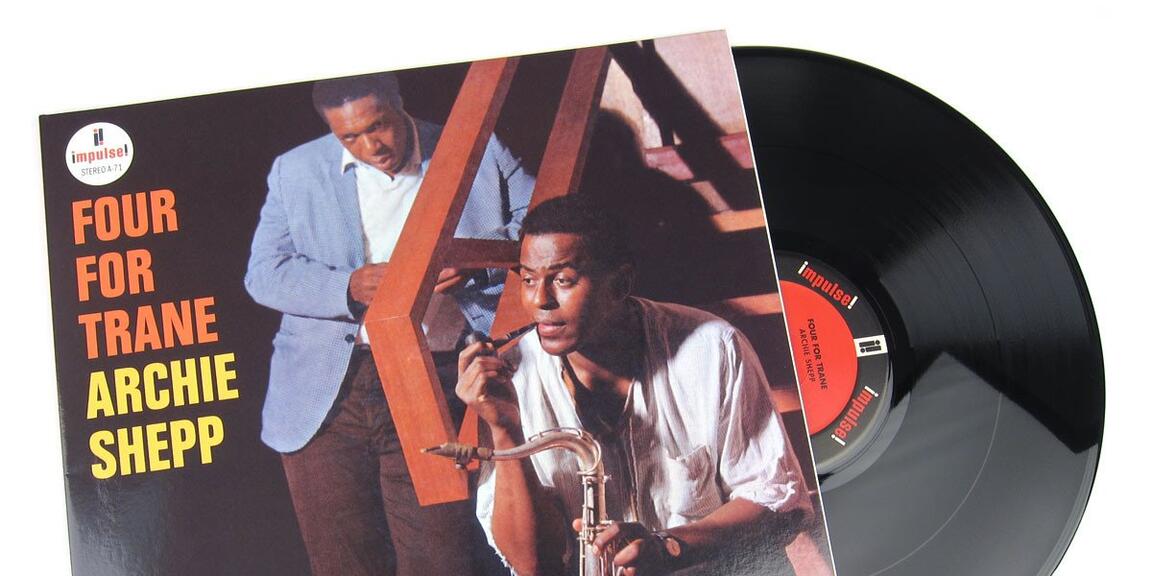 Saxophonist Archie Shepp celebrates his 80th birthday. The new 'King of Jazz', Shabaka Hutchings, draws inspiration from his five favorite albums by Shepp.
Archie Shepp's work has been cathartic throughout the course of my musical learning. The emotional scope of his sound taught me that every note played can be infused with a vision of humanity. Within this sound-world, strength is seen through a lens of vulnerability, silent musings are acknowledged as the pillars upon which grand statements find their support.
The magic of juju is one of my favourite jazz records. The contrast in song choices is perfection. I hear Shepp's playing on this as speaking in tongues. There is a lucid fluidity to his improvisations that makes me envision a preacher who has been filled with the hysteria and wonder of possession. In this space i hear his notes as infused with meaning beyond the structures which dictate jazz tradition.
Proximity of shepp's music to its african roots is one of the aspects of his conception that continually fascinates me. When I listen to Yasmina, a black woman I'm taken to a place where an expansive vision of Africa's musical influence is centred . Within this space, diasporic yearning for a pathway which bridges the metaphysical chasm between ideas of 'the motherland' and musical ways of being crafted in the melting pot of a foreign land is forged.
Wo!man reminds me that Shepp's music resides in the shadows of my perception. It stresses the importance of mystery. Everything doesn't always need to be illuminated. The process of unravelling a depth of beauty and discovering the scope of its potentiality in this album has been illuminating.
Four for trane was my first introduction to Archie Shepp. I remember an overwhelming sense of curiosity on my first listening. I was in college and a big part of my focus was trying to transcribe and learn solos from the jazz greats to understand how the harmonic and melodic peculiarities of the music functioned. In the glare of this monumental album though, I found myself questioning my positionality in the learning process. I was used to listening for what harmonic material I could digest to add to my musical vocabulary. The emotional engagement demanded by this album wrenched me out of this mode of engaging with jazz music for some time. Interpreting the meaning behind the sounds took precedent over simply striving to understand why the notes were ordered in one way rather than another.
I find it hard to intuitively position 'The Long March' within history. The music exists in my mind within a plane devoid of any fixed date. It time travels in accordance with my capacity to imagine. The performance at once portrays the tumultuous fervour of individuals moulded by the energy of the revolutionary sixties while also inspiring me to dream about sounds yet to be heard. Yet, I find there to be something essentialist about what's being produced here. Shepp and Roach tap into a source of energy that is older than jazz, older than recorded music or even the idea of music as commercial enterprise. I hear this music as an expression of pure joy in creation and a prostrating before the celebration of life itself.
---
Do you want to know more about Archie Shepp's music? Come to his concert during the Brussels Jazz Festival:
Archie Shepp Quartet: 11.01 - 20:15 - € 31 [28] - Studio 4
Shabaka Hutchings will also be present during our festival with his group:
The Comet is Coming: 19.01 - 22:30 - € 15 - Heilig-Kruishal / Holy Cross Hall