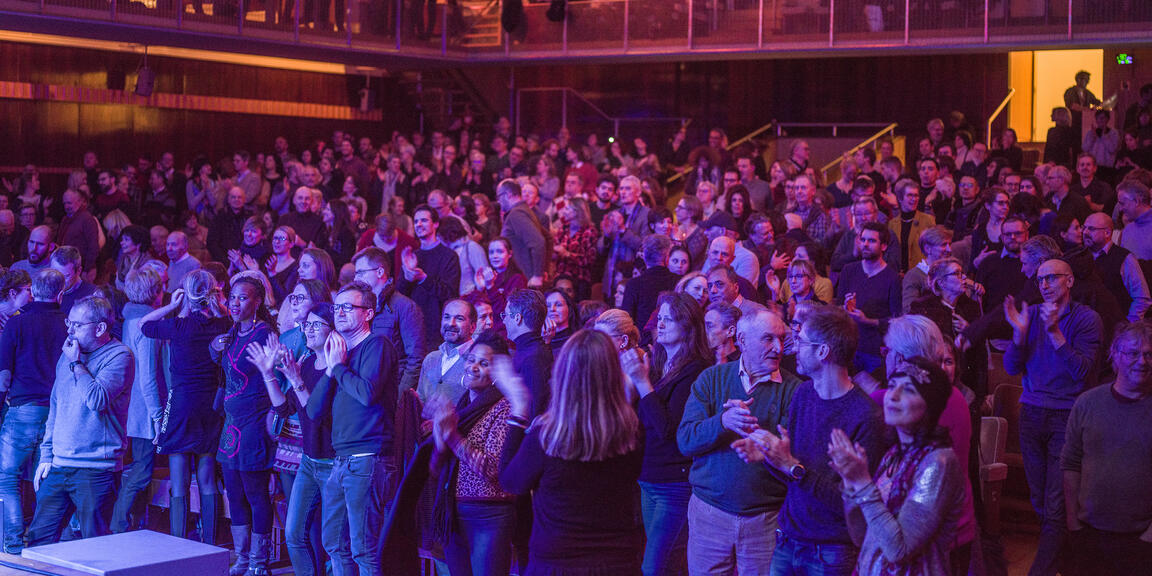 Support our artists: make a donation
We dedicate our programming to you, our very dear public, but also to our artists. They have seen and still see their incomes vanish. We want to give them access to a stage and a chance to perform. Unfortunately, we cannot cover the costs of their concerts with sufficient ticket revenue.
You can help us by making a donation. Your support is urgently needed.
How can you make a difference?
Donate a small amount when buying your ticket online. You can choose between 5, 10, 15 or 20 euros in our online ticketing system.
Or help the "Friends of Flagey" to support Flagey:

by depositing an amount of your choice to the Fund of the Friends of Flagey via the King Baudouin Foundation. This fund supports the artists of our programme. Donations equal or higher than 40 euros may be entitled to receive a tax exemption of 45% on the amount donated. You will receive a tax certificate for this from the King Baudouin Foundation.
by becoming a "Friend of Flagey". As a "Friend" you will have access to an exclusive concert offer and the chance to meet prominent musicians, video artists, film makers and national and international cultural actors. Your support contributes to the development of a programme of the highest quality. As a Friend of Flagey, we involve you closely in the operation of our culture house: Flagey becomes your second home. You will find all information on this page or via friends@flagey.be
Thanks! Your donation means a lot to us.