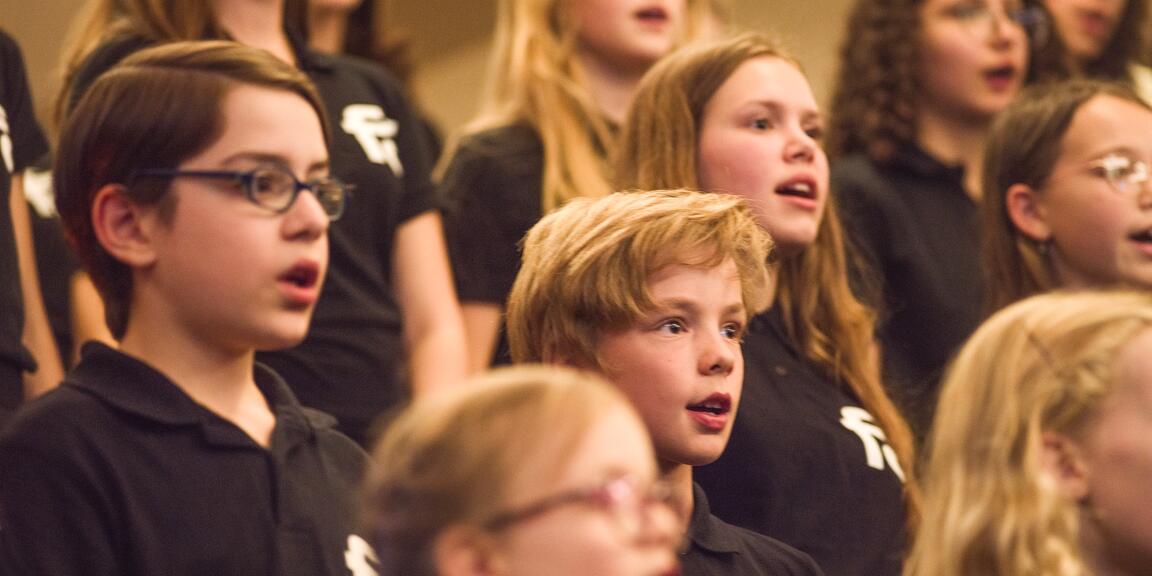 Christmas concert
Flagey Academy YOUTH CHOIRS
Get ready for an enchanting experience as the Flagey Academy YOUTH CHOIRS are eager to take you on an unforgettable journey at their annual Christmas concert. Enjoy a harmonious mix of classic Christmas sounds, joyful carols and beloved favourites from our repertoire. Prepare for a festive spectacle that will put young and old in the Christmas spirit!
---
Flagey Academy is a multi-year choir course for Brussels children and young people aged 6 to 20.
After a preparatory course in the Flagey Academy PREP CHOIRS (from 6 to 12 years old), young talents from the age of 8 can audition for the Flagey Academy YOUTH CHOIRS (from 8 to 20 years old) which offer a more advanced training with workshops, music theory, two rehearsals a week and regular performances led by conductor Helen Cassano.
The Flagey Academy YOUTH CHOIRS have previously performed at Flagey, at the Abbaye de la Cambre, at the City Hall of Ixelles and at the Royal Palace of Brussels. This year they performed with Voces8 at the Musiq3 Festival, and accompanied Vox Luminis and the Freiburger Barockorchester in Bach's St Matthew Passion at Concertgebouw Brugge.
Flagey