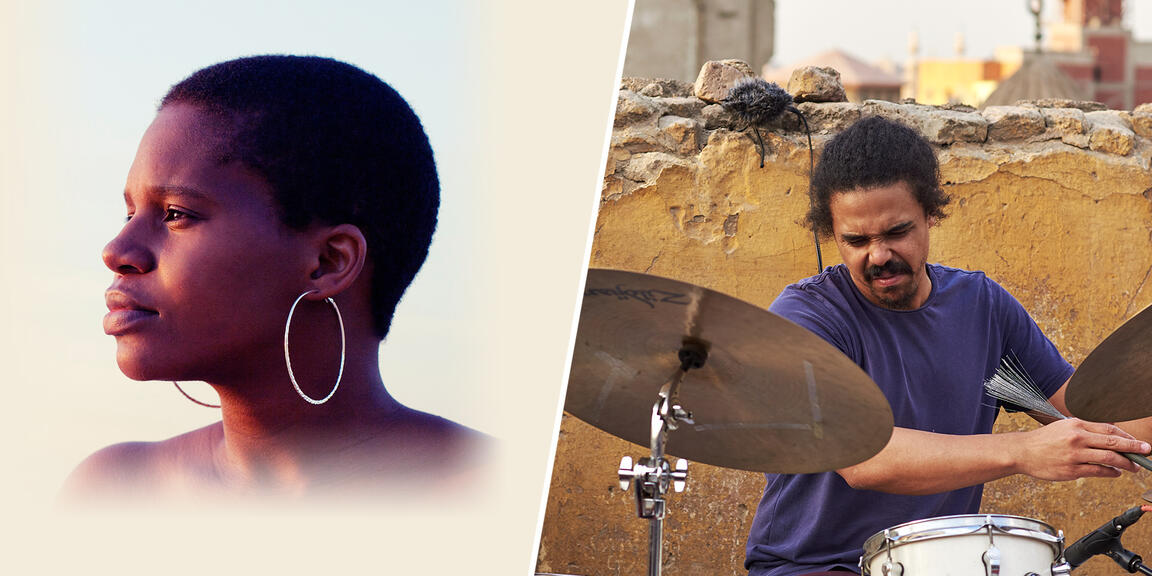 Tutu Puoane + Asher Gamedze
double bill : 1 ticket, 2 concerts
UPDATE 20.10.22: Due to circumstances beyond our control, Tumi Mogorosi will not be able to perform. He will be replaced by Tutu Puoane. Customers who bought a ticket for this concert will be contacted by e-mail.
---
Tutu Puoane
With her radiant personality, Tutu Puoane effortlessly seduces her audience across all stylistic boundaries. Together with pianist Ewout Pierreux, she has composed a repertoire based on the texts of the South African writer and poet Lebogang Mashile (1979). The result is a captivating dialogue between words and music, with jazz and soul influences. With a smile and a tear, she turns every concert into an unforgettable experience.
Asher Gamedze
The South African drummer Asher Gamedze is creating furore in the world of jazz as well as pop, rock, hip-hop and soul. He plays with groups and artists such as Angel Bat Dawid & Tha Brothahood, Nduduzo Makhathini, Xhanti Nokwali, Manny Walters, and many others. Asher Gamedze likes to infuse his own music with elements from these diverse traditions. He is currently working on his third album which he will present at Flagey.
Flagey
---
You may also be interested in: