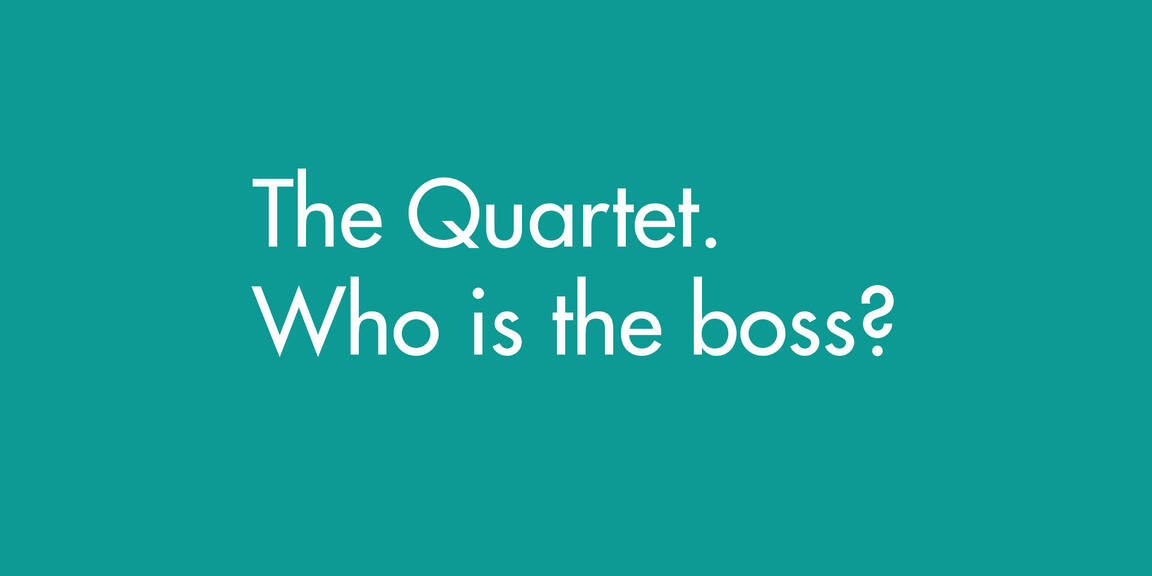 The Quartet. Who is the boss?
Sonic tasting with psychologist Jean Van Hemelrijck
Born during the 18th century and created by Haydn, the quartet form was a reaction against previous musical permutations and settings which had relied heavily on the basso continuo (harpsichord, viola da gamba, etc). From the 1770s onwards, two independent musical formations saw the light: on the one hand 'the orchestra' with its power and range, but on the other hand the quartet, a more flexible and autonomous entity in which every member is independent and solely relying on itself. But how do these 4 musicians actually manage to keep it together on stage? And who leads the music making?
Psychologist and classical music lover Jean Van Hemelrijck will look at the dynamics between musicians and teach us how to fully appreciate the complexities of music making.
This sonic tasting takes place before the concert of Rolston String Quartet.
Flagey