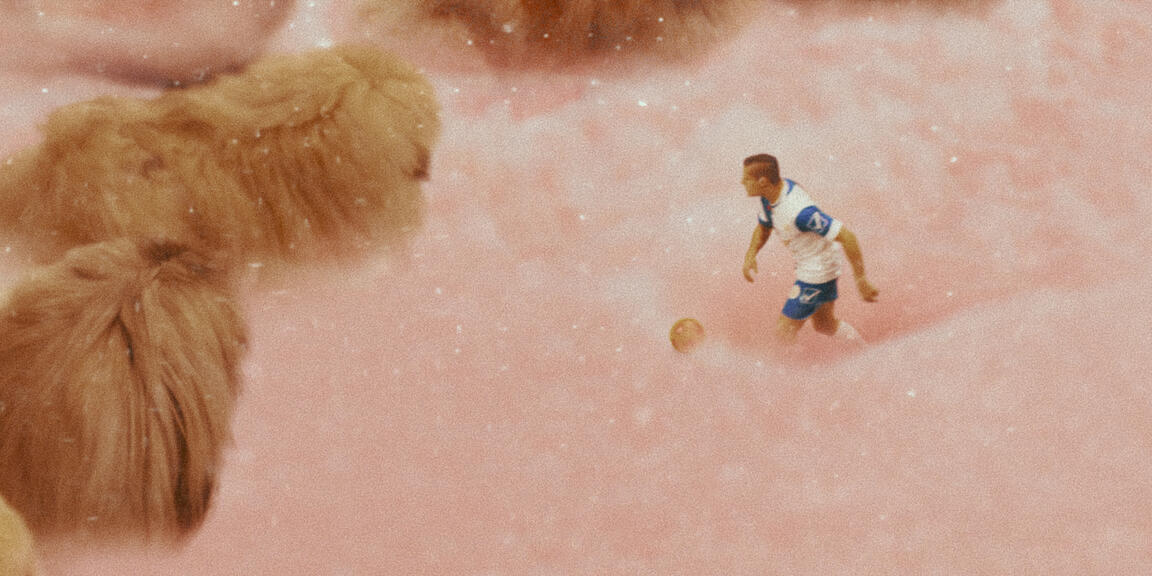 Diamantino
Gabriel Abrantes & Daniel Schmidt
Diamantino, the world's premiere soccer star loses his special touch and ends his career in disgrace. Searching for a new purpose, the international icon sets on a delirious odyssey where he confronts neo-fascism, the refugee crisis, genetic modification, and the hunt for the source of genius.
Flagey, Brussels International Film Festival
---
Gabriel Abrantes & Daniel Schmidt
The American Portuguese director Gabriel Abrantes, born in 1984, first studied at Cooper Union in New-York and then at the Beaux-Arts. He directed two short films, including A History of mutual respect which won a Golden Leopard at the Locarno Festival. The same year, he founded his production company « A mutual respect ». He continues to make short films and to create Pan ne pleure pas in 2014, which brings together three of his short films (Taprobana, Liberdade and Ennui Ennui). During critic's week in 2018 in Cannes, he won the "Grand prix" for his latest film Diamantino. It's co-directed by american director, screenwriter and editor Daniel Schmidt. He received a lot of awards such as a special mention, a special jury prize, a golden Leopard and a directing prize for his comedy The unity of all things released in 2013.