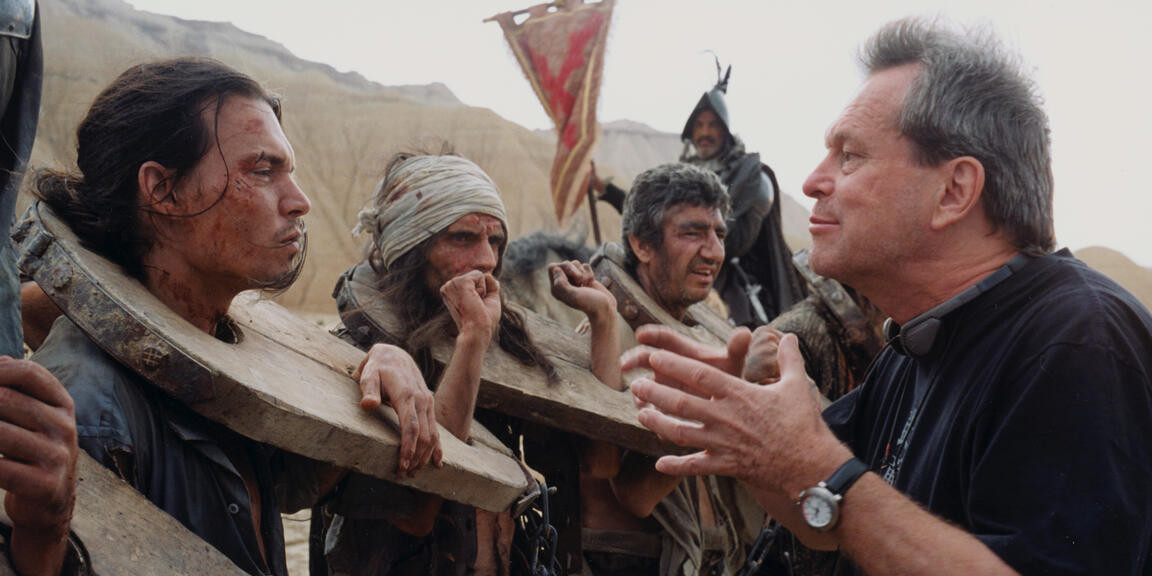 Lost in la Mancha
Keith Fulton & Louis Pepe
During the summer of 2000 in Spain, Fulton and Pepe followed, to direct the making of, the shooting of what should have been The Man Who Killed Don Quixote, a film that Terry Gilliam had been planning for several years. Jean Rochefort must play Don Quixote. Johnny Depp, Sancho Panza and Vanessa Paradis, Dulcinea. However, the filming quickly turns into a disaster: organisational problems, personal conflicts, untimely flights of the American Air Force F16 based in Spain on the filming site, torrential rain in a desert location that degrades the equipment and alters the scenery, the desert serving as a filming location becoming green the day after the flood, Jean Rochefort's disease that will never allow him to ride back on horseback and move it away from the sets. This documentary recounts the events that led this crazy project never to see the light of day.
Flagey, Brussels International Film Festival
---
Keith Fulton & Louis Pepe
Both directors having specialized in documentaries following the process of creation of a Hollywood film, the two companions associate themselves in 1996 with Hamster Factor and Other Tales of Twelves Monkeys, a documentary recount the difficulties that Terry Gilliam met filming Twelve Monkeys. But it is mainly for Lost in la Mancha, released in 2003, still following the adventures of Terry Gilliam, this time on the abandoned project the Man who killed Don Quixote, that they will make themselves known to the general public. The same year they released their first fiction film, Living and breathing. Fulton and Pepe multiply the projects by always working together on a TV series with John Malkovich and collaborating on an adaptation of a Gothic horror novel as well as a burlesque documentary on the Hollywood advertising machine.