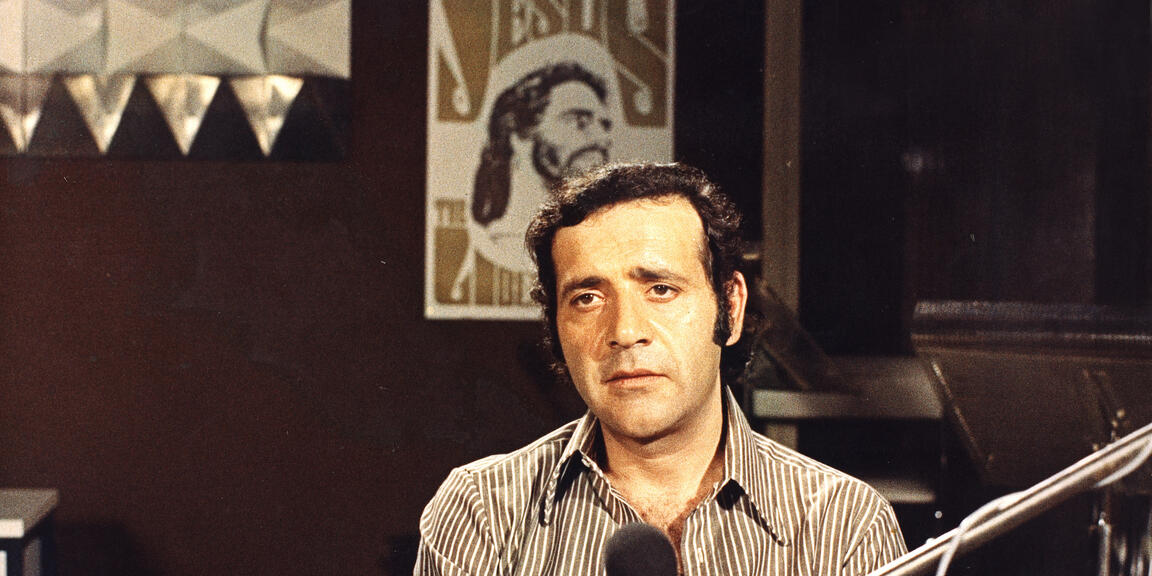 Tout le monde il est beau, tout le monde il est gentil
Everybody He Is Nice, Everybody He Is Beautiful | Jean Yanne
According to "Closer to God Radio", nothing is conceived without God, especially not shampoos, cosmetics, record sales... An radio animator denounces this scam on air, and ends up being fired. He appears again on a new radio called "Closer to the Truth Radio".
Flagey, Brussels International Film Festival
---
Jean Yanne
Jean Yanne was born in 1933 in France. He started as a journalist student, but he quickly abandoned his studies to write sketches for the cabaret. In the early 1960s, he became a radio and television host. He shot several films before really getting noticed in Jean-Luc Godard's Week-End (1967) movie. It was Claude Chabrol who revealed him through two films shot in 1969: Que la bête meure and Le Boucher. In 1972, in search of more freedom, he directed his first film Tout le monde il est beau, tout le monde il est gentil, a satire about the world of radio. He also criticized the television world (Je te tiens, tu me tiens par la barbichette (1978)) and politics (Moi y a en vouloir des sous (1973)). In the 2000s, he appeared in two expected French productions: Le Pacte des loups (2001) and Gomez and Tavares (2003). He died in 2003 in France.