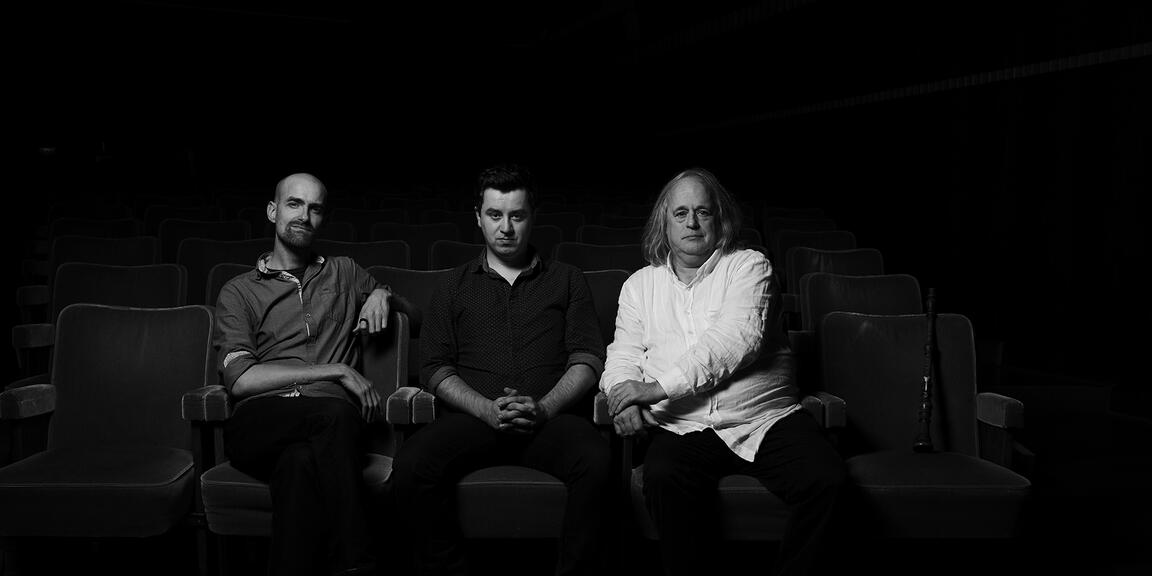 Jean-Paul Estiévenart, Benoît Laurent & Il Gardellino feat. Anthony Romaniuk
Triptyque
UPDATE 25.04.22 | Due to illness, oboist Marcel Ponseele will be replaced by Benoit Laurent, an internationally acclaimed oboist and teacher of baroque oboe at the Conservatoire Royal de Bruxelles, at Hochschule für Musik Frankfurt and at H.F.M. Würzburg. The concept and music of Triptique, which is conceived as a unique mix of Bach's music with arrangements and improvisations by Marcel Ponseele, Jean-Paul Estiévenart and Anthony Romaniuk, remains unchanged.
---
What if three brilliant musicians from three different worlds reached out to each other for a unique musical triptych based around the music of Johann Sebastian Bach? The baroque composer's masterpieces inspire artist-in-residence Jean-Paul Estiévenart, oboist Marcel Ponseele and keyboard player Anthony Romaniuk for a project in which Bach's music alternates with idiosyncratic interpretations and improvisations. Like a true triptych, their performance consists of three parts: 'Misery', 'Transition' and 'Transfiguration'. Bach looks approvingly over their shoulders, for does the number three not stand for the divine Trinity?
Flagey
---
Two so different worlds, baroque and jazz, meet where the distinction between them disappears. By touching the hearts of the listeners, we understand that Music is a Universal Language that transcends everything. Marcel Ponseele
Within the traditional formula of an acoustic quintet, he manages to transform his pure melodies into pieces of contemporary improvisation, bursting in all directions. The result will appeal to jazzfans from the 50s and 60s as well as to melodic music lovers. Vers L'Avenir.
He knows how to draw the intersection between the past and the present of Jazz in a purely acoustic way. Jazzenzo
Estiévenart, who wrote all the music, gives a lot of space to the members of his group. But in the end, he himself makes the greatest impression: subtle trumpet player, strong compositions. De Standaard
And whoever thought it was only harmony and melody would be disappointed. Improvisation always plays a leading role in the music of this incredible Belgian trumpet player. Jazz Nu