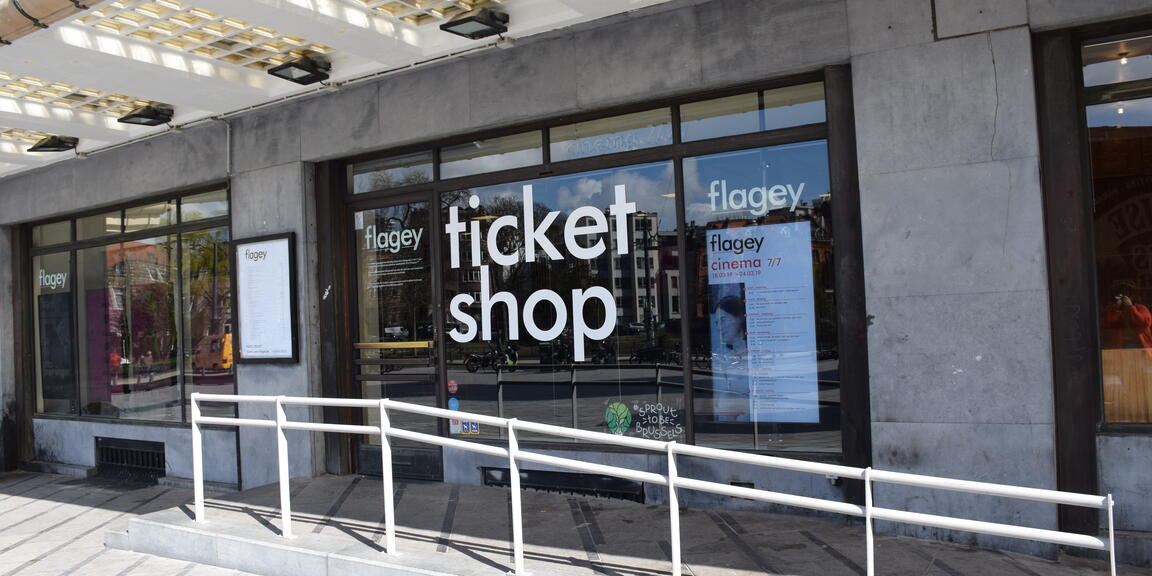 Our sales conditions (Covid-19)
Tickets must be shown in paper or electronic format when entering Flagey. Tickets are not replaced or refunded.
The holder must have printed the tickets before the event or, failing this, must have them available electronically (on a smartphone). No printing will be done by Flagey until the Belgian authorities have formally ended the Covid-19 epidemic.
The ticket holder participates at his own risk to the event this ticket is destined for. The organizer of the event cannot be held responsible for any incident or accident encountered by the ticket holder. No compensation can be demanded from the venue, the organizer, or any other third party involved.
All personal data in our database comply with the provisions of the law of 30/07/2018 on the protection of individuals with regard to the processing of personal data and the European Regulation 2016/679.
Forgery will be prosecuted.
All shows in Flagey begin on time.
All orders not paid for within eight working days will be cancelled. After the payment, the consumer can no longer exercise his right of withdrawal.
Our events can be subject to changes independent of our will. The organizer has the right to change the date, time and location of an event and/or to modify the content of a programme. Within the realm of possibility, ticket holders will be made aware of these changes. Nonetheless, Flagey encourages clients to check the website (www.flagey.be) on the day of the event, as, in the event of a change of this kind, tickets will not be refunded or exchanged.
No latecomers will be allowed in the concert hall after the activity has started. In this case, the person may not claim any compensation for not being able to participate in the activity, either totally or partially.
The purchase of a ticket does not imply that Flagey can be held responsible, nor does it entitle the purchaser to claim any compensation or damages in the event of an incident.