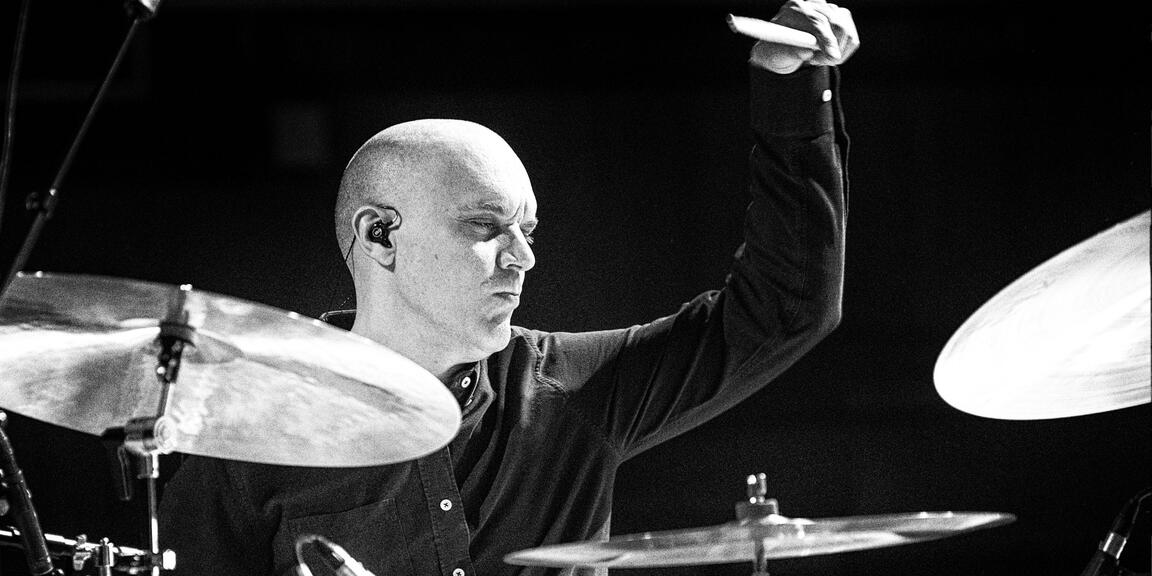 Stéphane Galland | Masters at Work
During his lecture-recital "Roots and cultural interactions of rhythm in contemporary jazz", Stéphane Galland presents the rhythmic concepts he developed and used in his project 'the mystery of Kem'. During performances of 4 of his compositions, he talks about his cross-cultural musical experiences throughout his career and about the unusual rhythms he encountered. They helped him acquire an enormous wealth of expression that influenced his unique approach to jazz profoundly.
---
Buy here your ticket for Stéphane Galland's lecture-performance (5 €) (no more in sale)
---
Video podcast in English on sale from 26 April (9:00) and available online from 21 May (11:00) until 6 June 2021 (23:45) 2021
---
More information about our series 'Masters at Work' here.
---
Also in this series: