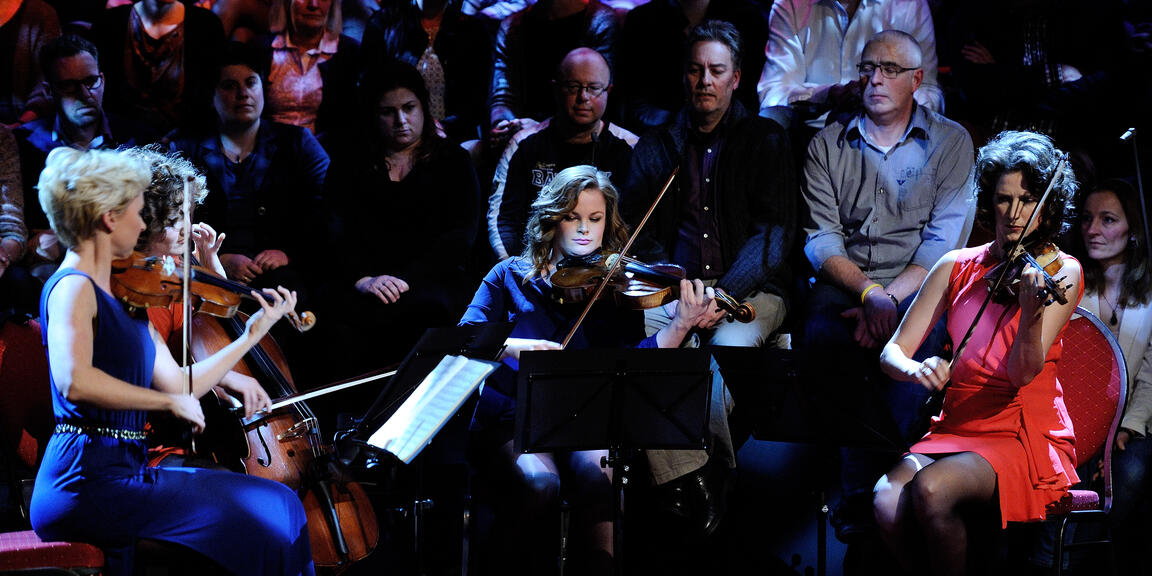 You could cut the tension with a knife in George Crumb's iconic Black Angels.
Doesn't Black Angels ring a bell? Then maybe The Exorcist does. The soundtrack of this horror classic includes work by, amongst others, George Crumb. A fitting choice. Just like the tension in The Exorcist can be cut with a knife, you find yourself on the edge of your seat throughout the intense Black Angels. The avant-garde work demands the full attention of both the listener and the performer. The Ragazze Quartet, as the occasion requires, is playing the 'electric string quartet', but the musicians must also know their way around crystal glasses and a slew of percussion instruments. Twenty-five minutes of utter concentration result in an overwhelming sensation of surrender.
Black Angels refers to the second movement of Schubert's string quartet Der Töd und das Mädchen. Ragazze's concert therefore forms the perfect partner to the concert by the Artemis Quartet earlier in the evening.
Flagey, Klarafestival