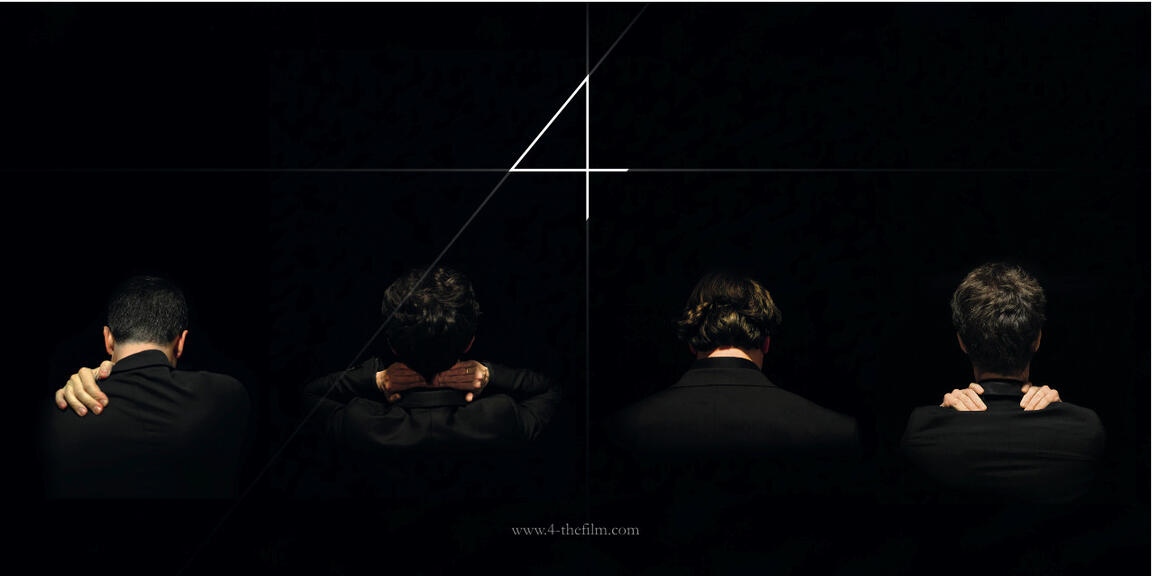 4
Documentary about the Ebène Quartet by Daniel Kutschinski
With this sonic tasting, Flagey goes for another approach. We'll get to know more about the quartet thanks to the screening of "4", an independent cinema documentary on one of the world's most exciting string quartets, the Quatuor Ebène.
The film takes viewers along on the quartet's tour of Italy, gradually drawing them into the ambivalent interactions that have come to characterise the four musicians' long-standing relationship. Bolzano, Perugia, Florence and Siena, Salzburg and Berlin, form the involuntary backdrop to a piece about relationships and the antagonism between ambition and reality.
"4" takes us behind the scenes to observe the musical and human processes usually hidden from the eyes of the concert audience: the string quartet's struggle with scores and interpretational details, with colleague-friends – and with themselves.
Flagey, Klarafestival
---
You may also be interested in: