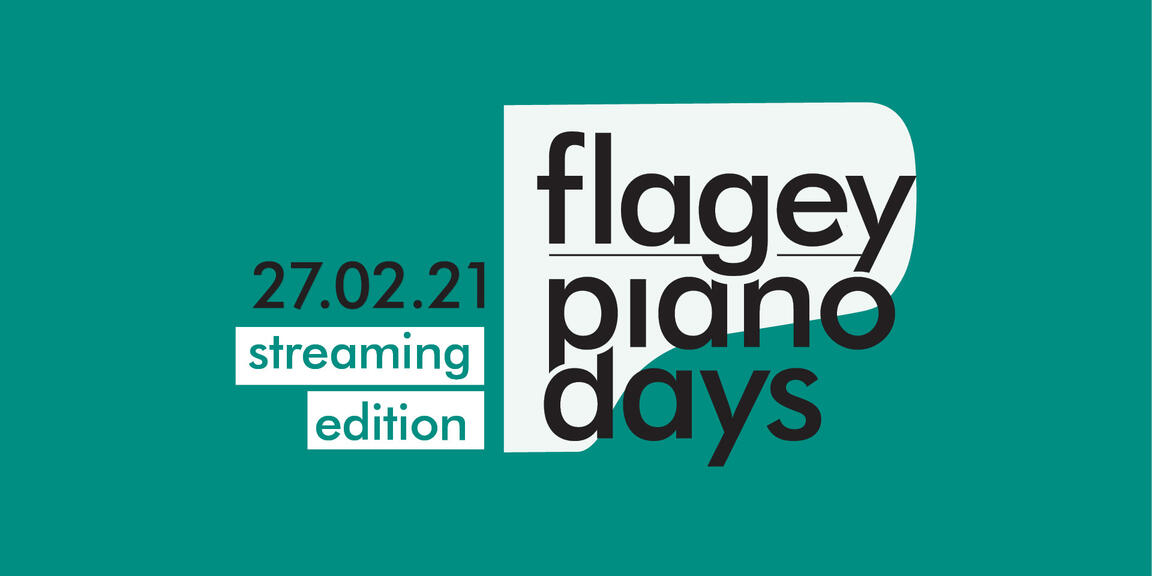 Flagey Piano Days 2021
streaming edition
For the first time in its history, the Flagey Piano Days will take place as a special streaming edition featuring five pianists: David Kadouch, the young virtuoso Alexandre Kantorow, the artist in residence Denis Kozhukhin, the versatile Anthony Romaniuk, and, finally, the Belgian jazz pianist Eve Beuvens.
Inspired by the 200th anniversary of the birth of Gustave Flaubert, author of the iconic novel Madame Bovary, the Flagey Piano Days explore the theme of dreams. Each artist will draw you through their programming, compositions and improvisations into another world, far removed from the rather disconcerting new normal we are currently experiencing.
In addition to the concerts in high video and audio quality, you will have access to a discussion forum to chat with other spectators and we will offer you exclusive content about each artist who will perform that night. Finally, you'll be able to re-watch your favorite parts as all the videos will remain available after the festival, until Monday, March 1, at midnight.
---
A single ticket for the whole evening: 5 concerts!
TICKET Flagey Piano Days 'streaming edition': € 15
---
Do you want to know more about the music that will be played? Click here to view or print the detailed programme online.
---
Do you have questions about the streaming? Check out our FAQ page!
---
---
Programme