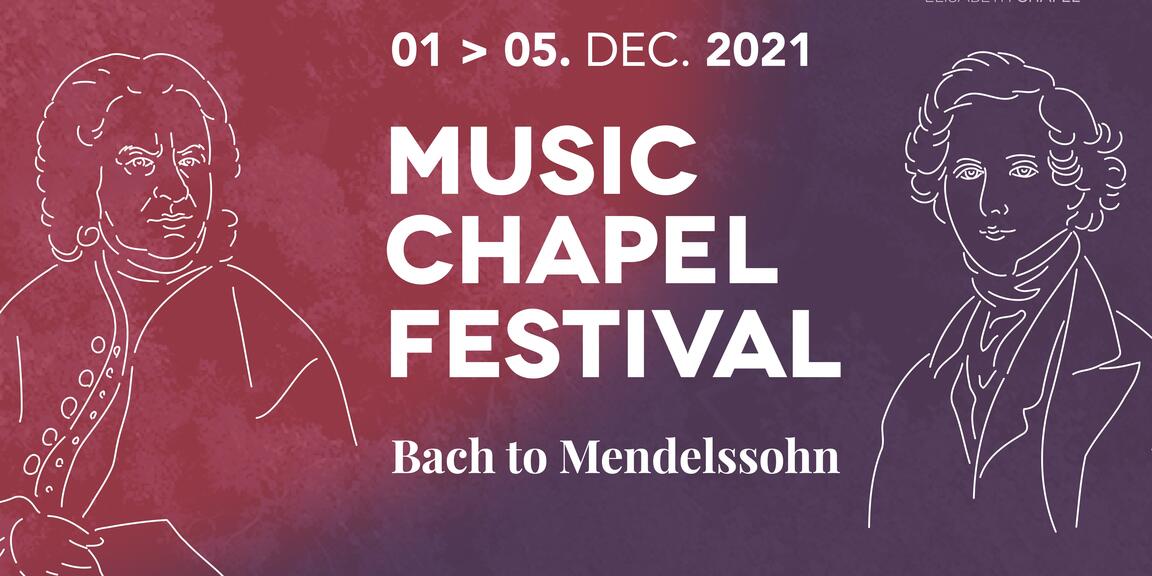 Music Chapel Festival 2021
Bach to Mendelssohn
UPDATE 03/12/2021 : The Music Chapel Festival will take place this weekend.
The 12th edition of the Music Chapel Festival is dedicated to two great figures in musical history: Bach and Mendelssohn.
Insufficiently known in his lifetime, Bach fell into oblivion after his death in 1750, overshadowed by the latest fashions and the success of classicism.
Mendelssohn, a romantic prodigy and precocious composer, contributed to the rediscovery of Bach's work more than 70 years after his predecessor's death. Starting in the 1820s, Mendelssohn paid tribute to Bach both by drawing on his musical style (in particular, his use of counterpoint) and by integrating Bach's works into the programs of his own concerts. In London in 1844, his concert program consisted of Mendelssohn's Midsummer Night's Dream by Bach's Concerto in D minor for which he designated himself as the soloist…
Mendelssohn also went through a long period of oblivion. This was due to the evolution of musical tastes but also to the anti-Semitism of the nineteenth and twentieth centuries. He was rediscovered in the second half of the twentieth century, among others by Yehudi Menuhin, and recognized as a major composer of the Romantic era.
The festival celebrates these two major figures, both of whom were forgotten for a long time, but now occupy a place in the pantheon of the great musicians of musical history. The festival comprises five prestigious evenings in Studio 4 and many chamber music recitals at 6 p.m. in Studio 1. Masters in residence (artists from the Music Chapel) and guest artists will share the stage, according to a formula that is now familiar to the public. A novelty this year: a closing concert in the Abbey of La Cambre, with Mendelssohn's A Midsummer Night's Dream and Bach's Magnificat.
---
MUSIC CHAPEL FESTIVAL PASS 2021 : €90
Programme