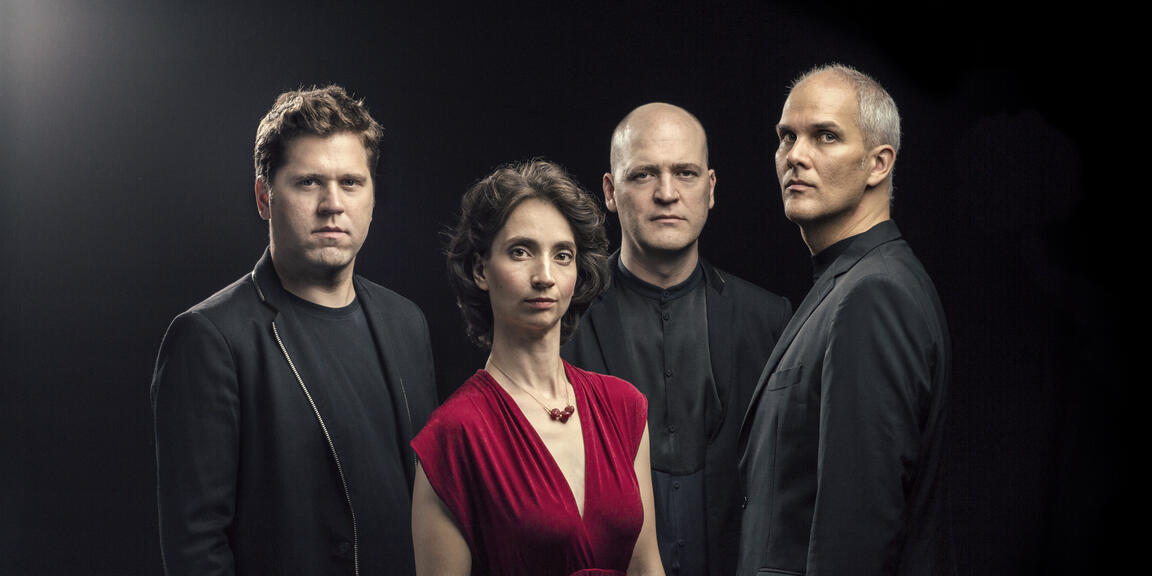 The Complete Beethoven Quartets III
Beethoven's string quartets performed by Cuarteto Casals
At Klarafestival 2020, the renowned Catalan string quartet Cuarteto Casals performs a titanic six-concert series of the complete Beethoven quartets, accompanied by six commissioned works from composers of its generation.

Beethoven's first six string quartets, commissioned by Prince Lobkowitz, demonstrate his total mastery of the classic string quartet as developed by Haydn and Mozart. The Third String Quartet is the gentlest, most consistently lyrical quartet he wrote, except for the last movement. In German-speaking countries, Beethoven's Second String Quartet has earned the nickname 'Komplimentier-Quartett' (quartet of bows and curtseys) because of the graceful musical phrases in the opening movement.

The Sicilian composer and cellist Giovanni Sollima based his String Quartet B 267 on some notes Beethoven wrote down in his diaries. His composition style is influenced by Mediterranean colours and jazz music.

Five years after having finished his first set of string quartets, Beethoven was commissioned by the Russian ambassador to Vienna Andrey Razumovsky to write three new string quartets. Each quartet had to contain one or more Russian melodies. In Beethoven's Seventh String Quartet, the first of his so-called 'middle quartets', the Russian melody is the principal theme of the last movement.
Flagey, Klarafestival, Goethe-Institut Belgien, Spanish Embassy in Brussels
---
You may also be interested in: