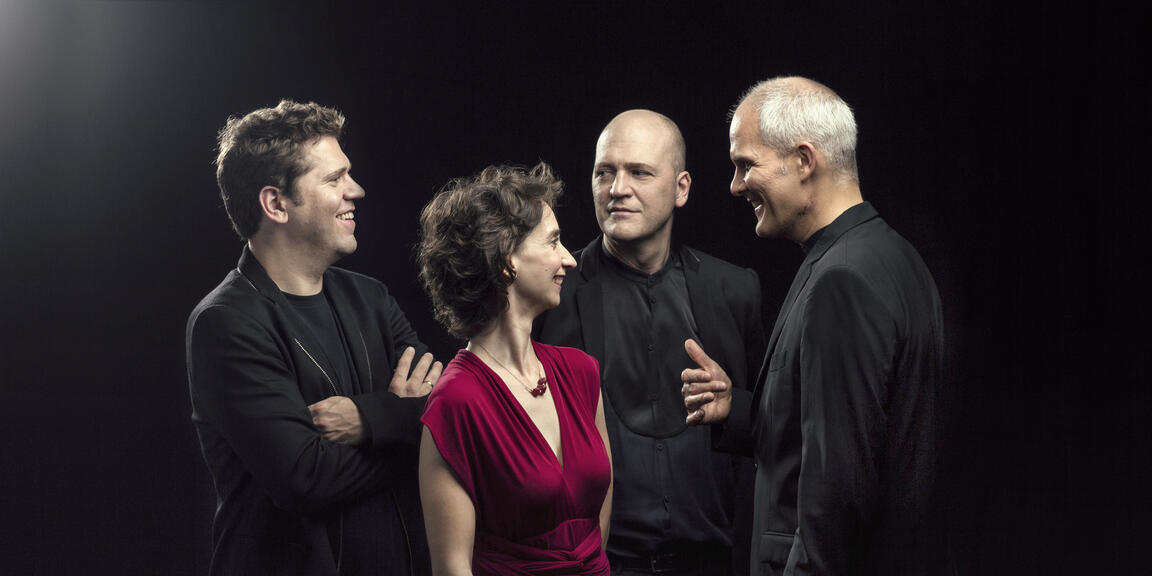 The Complete Beethoven Quartets V
Beethoven's string quartets performed by Cuarteto Casals
At Klarafestival 2020, the renowned Catalan string quartet Cuarteto Casals performs a titanic six-concert series of the complete Beethoven quartets, accompanied by six commissioned works from composers of its generation.

Beethoven's first six string quartets, commissioned by Prince Lobkowitz, demonstrate his total mastery of the classic string quartet as developed by Haydn and Mozart. The highlight of the Sixth String Quartet is the fourth and last part, called La Malinconia (The Melancholy), in which shady melodies are interspersed with fast evocations of a Viennese ballroom or a German country dance.

Famous are the words that Beethoven wrote in the last movement of his Sixteenth String Quartet, headed Der Schwer gefasste Entschluss (The decision taken with difficulty). Under the introductory slow chords, he wrote: 'Muss es sein?' ('Must it be?') to which he responds, with the faster main theme of the movement: 'Es muss sein!' ('It must be!'). A typical example of his humour or the acceptance of his fate?

The middle part of Beethoven's five-part Fifteenth String Quartet is unusually long. Beethoven wrote this movement after recovering from a serious illness which he had feared was fatal. Expressing his gratitude for his recovery, he headed this part Molto Adagio: Dankgesang eines Genesenen an die Gottheit, in der lydischen Tonart (Holy song of thanksgiving of a convalescent to the Deity in the Lydian mode). The Israeli pianist and composer Matan Porat took the Molto Adagio as an inspiration source for his composition for string quartet Otzma. The Hebrew title (meaning 'Strength') is a reference to one of the texts Beethoven wrote in the manuscript of his Fifteenth String Quartet: 'Andante: neue Kraft fühlend' ('Andante: feeling new strength').
Flagey, Klarafestival, Goethe-Institut Belgien, Spanish Embassy in Brussels
---
You may also be interested in: