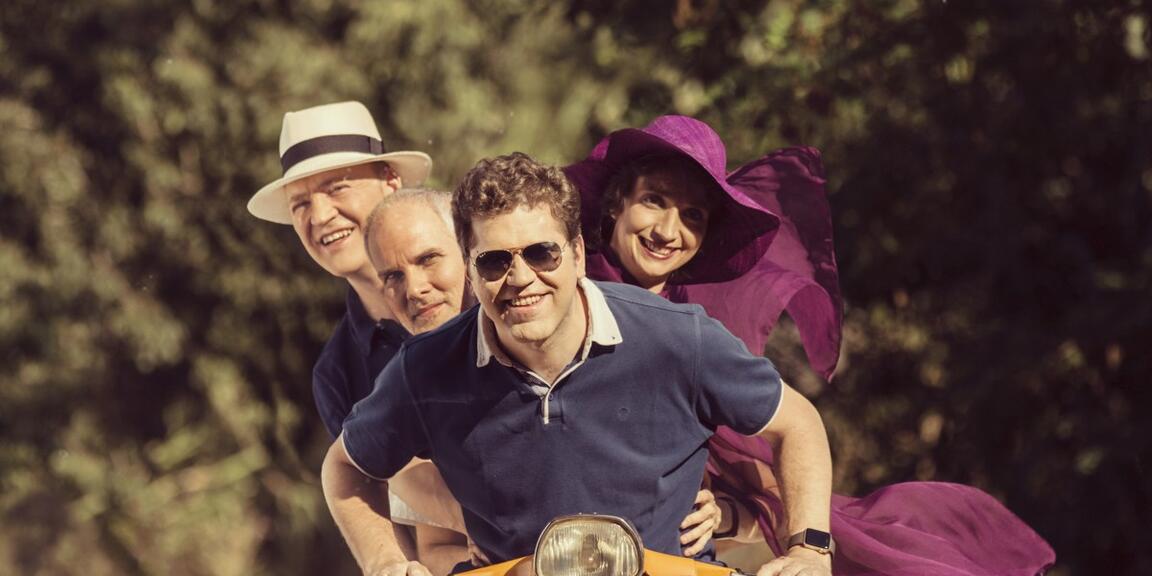 The Complete Beethoven Quartets IV
Beethoven's string quartets performed by Cuarteto Casals
At Klarafestival 2020, the renowned Catalan string quartet Cuarteto Casals performs a titanic six-concert series of the complete Beethoven quartets, accompanied by six commissioned works from composers of its generation.

Beethoven's first six string quartets, commissioned by Prince Lobkowitz, demonstrate his total mastery of the classic string quartet as developed by Haydn and Mozart. His First String Quartet is exuberant and powerful in the outer movements, playful and witty in the Scherzo and intense lyrical in the Adagio. According to a friend of Beethoven, this Adagio was inspired by the tomb scene of Shakespeare's Romeo and Juliet.

After finishing his string quartets for Prince Lobkowitz, Beethoven arranged his Ninth Piano Sonata for string quartet, resulting in the String Quartet in F major. He was particularly proud with the arrangement, knowing that it was better than what one could have expected from competition.

In 1805, Beethoven was commissioned by the Russian ambassador to Vienna Andrey Razumovsky to write three new string quartets. Each quartet had to contain one or more Russian melodies. Beethoven's Eight String Quartet is the second of these so-called Razumovsky Quartets. The Russian melody that Beethoven used in the third movement was later also used by Mussorgsky (in his opera Boris Godunov) and Rimsky-Korsakov (in his opera The Tsar's Bride).

The composition for string quartet 'Neben' of the Italian composer Aureliano Cattaneo plays with some small details of Beethoven's Eight String Quartet: octave leaps, rhythmic ostinatos, tempos and sound colours.
Flagey, Klarafestival, Goethe-Institut Belgien, Spanish Embassy in Brussels
---
You may also be interested in: